Back to overview
World Forum for Democracy 2022 Democracy: A New Hope ?
07 November 2022 - 09 November 2022
Strasbourg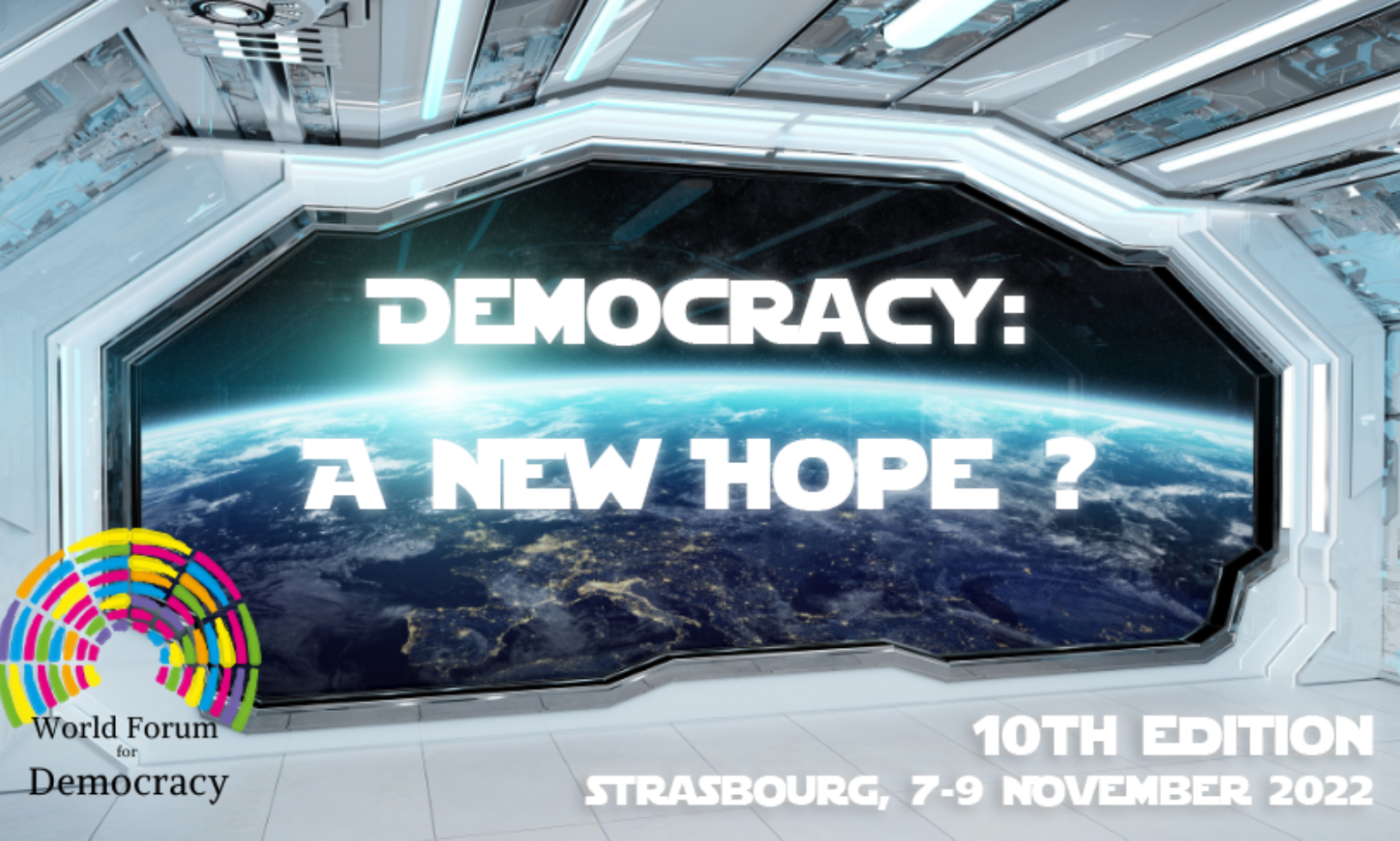 The Secretary-General of International IDEA, Kevin Casas-Zamora, will intervene at the 4th plenary session, "Multilateral Organisations and Democracy", on Wednesday, 9 November 2022, 09:00 - 10:30 CEST in the context of the 10th edition of World Forum for Democracy, held in Strasbourg, Palais de l'Europe, 7-9 November 2022.
The World Forum for Democracy is a unique platform for political decision-makers and activists to debate solutions to key challenges for democracies worldwide. By identifying and analysing experimental initiatives and practices, the Forum highlights and encourages democracy innovations at the grassroots and their transfer on a systemic level to strengthen the foundations of democratic societies. The Forum thus contributes to the evolution of democracy towards more participatory and inclusive structures and institutions. 
Thirty years ago, many people believed that the spread of democracy was as inevitable as it was desirable. Those days are now far behind us. Instead, the public and policy-makers have watched as the spread of democracy has slowed and, by some measures, gone into reverse.
Those who believe that democracy is the best way to govern – and those who do not – know that democracy is in distress. Many wonder if it will survive. Others are determined that democratic decline is neither inevitable nor irreversible. The 10th World Forum for Democracy intends to get to the heart of what has gone wrong. It will look for the key contributing factors to democratic decline, consider how these might be addressed, and explore what kind of democratic future is desirable, and possible, in the interests of people across the world.
On the final morning of the Forum, this session will return to the subject of the role of the international community. Global problems demand global solutions and that which affects everybody, is everybody's concern. The rules-based global order has been conducive to defending and spreading democracy. Global alliances of democracies provided a bulwark against authoritarian challenges. Many important democratic achievements were strengthened by the multilateral organisations' ability to set the international standards in areas like human rights, electoral procedures monitoring, freedom of access to information, fighting corruption, financial accountability (to mention but a few).
Multilateral organisations may provide financial and intellectual support needed by many countries. They are often the best platform for the exchange of best practices. As officials of such organisations, our panellists have a global overview of problems that many individual nations face. Does the "New Hope" for democracy lie in multilateralism?
Feedback
We advance democracy worldwide, as a universal human aspiration