Back to overview
Webinar 2: Corruption and anti-corruption in the Solomon Islands
22 November 2022
11:00 - 12:30 GMT +12
Online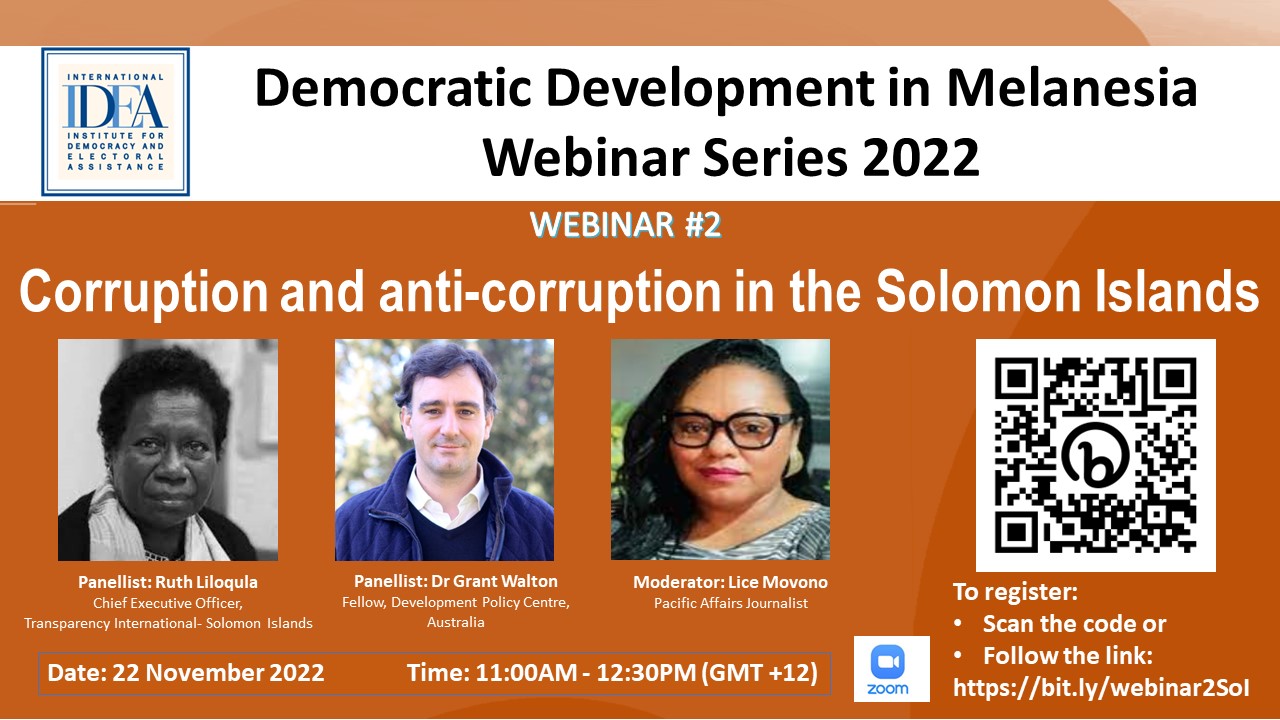 Online panel: "Corruption and anti-corruption in the Solomon Islands" on Tuesday, 22 November 2022, 11:00-12:30 GMT +12.
Held as part of International  IDEA's  Democratic Development in Melanesia webinar series, this online panel discussion is focusing on the Solomon Islands. With a score of 43 in the Transparency Internationals 2021 Corruption Perception Index (CPI), Solomon Islands remains stagnant in the rating despite measures taken to address corruption. The panellists will discuss the drivers of corruption in the Solomon Islands and also look into the anti-corruption measures that have been in place since 2018.
REGISTER HERE to participate via Zoom. 
SPEAKERS 
Ms Ruth Liloqula, Chief Executive Officer, Transparency International Solomon Islands.
Dr Grant Walton, Fellow, Development Policy Centre, Australia
MODERATOR
Ms Lice Movono, Pacific Affairs Journalist
Feedback
We advance democracy worldwide, as a universal human aspiration