Back to overview
Moot Court Competition on the Limitation Clause and the Principle of Proportionality
18 March 2023
10:00-17:00 (Tunis Time)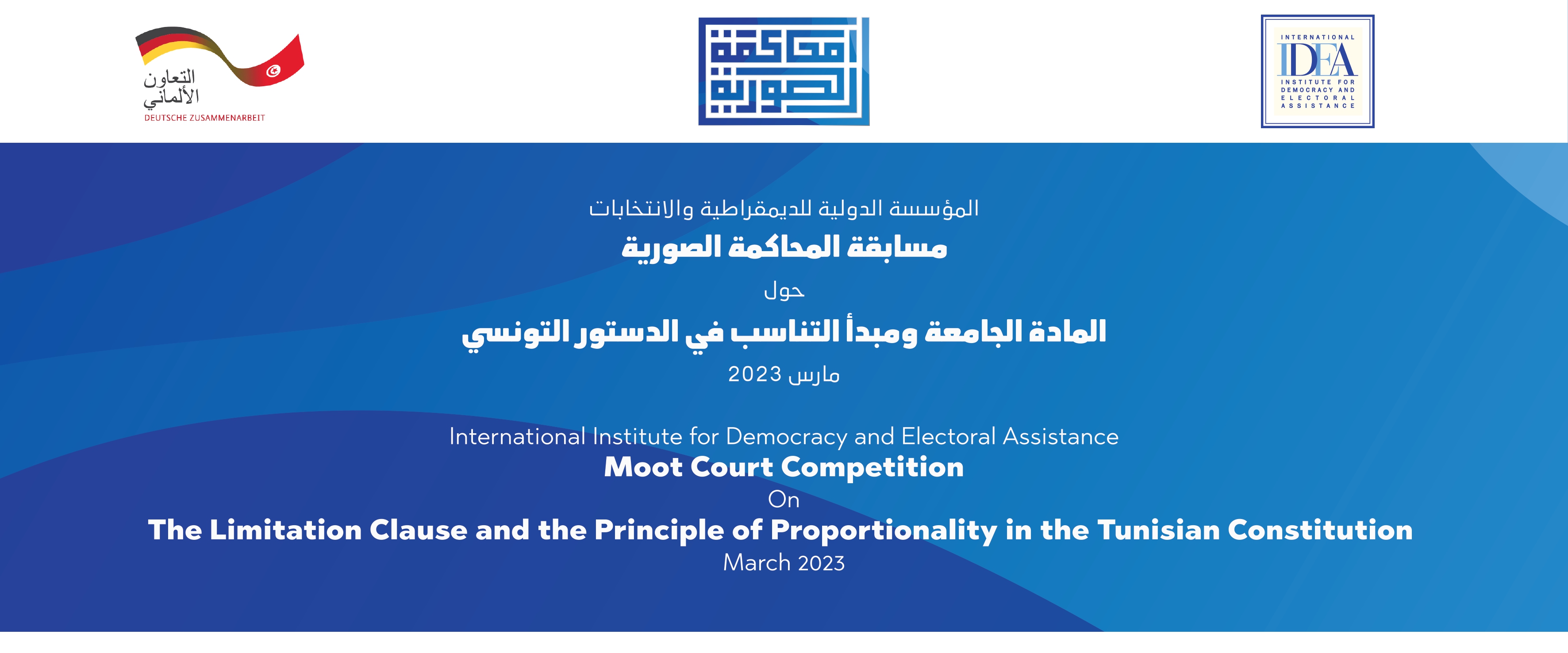 The International IDEA Tunis Office will hold its third edition of the "Moot Court Competition on the Limitation Clause and the Principle of Proportionality in the Tunisian Constitution", under the project "Supporting the Application of Article 49 and Proportionality in Tunisia" funded by the German Federal Foreign Office.
The oral phase of the competition will be conducted on 18 March (Semi-final) and 19 March (Final).  The event will be conducted in Arabic and live streamed on : 
The teams will plead a hypothetical case around a fundamental right provided for by the Tunisian Constitution based on Article 55 of the Tunisian Constitution and the principle of proportionality. The jury is made up of law specialists from academia, judicial and administrative judges, lawyers, representatives of constitutional institutions and public bodies, as well as national figures.
This year's teams will be constituted of trainee lawyers and students at the Higher Institute of the Legal Profession. The trainers have been chosen by drawing lots.
Prizes will be awarded to the winners as follows: First Prize, Second Prize, Prize for Best Written Memorandum, Prize for Best Advocacy and Competitive Spirit Prize.
Feedback
We advance democracy worldwide, as a universal human aspiration