Back to overview
First Annual Retreat for ECOWAS and IGAD Special Envoys
21 October 2022 - 23 October 2022
Banjul, The Republic of Gambia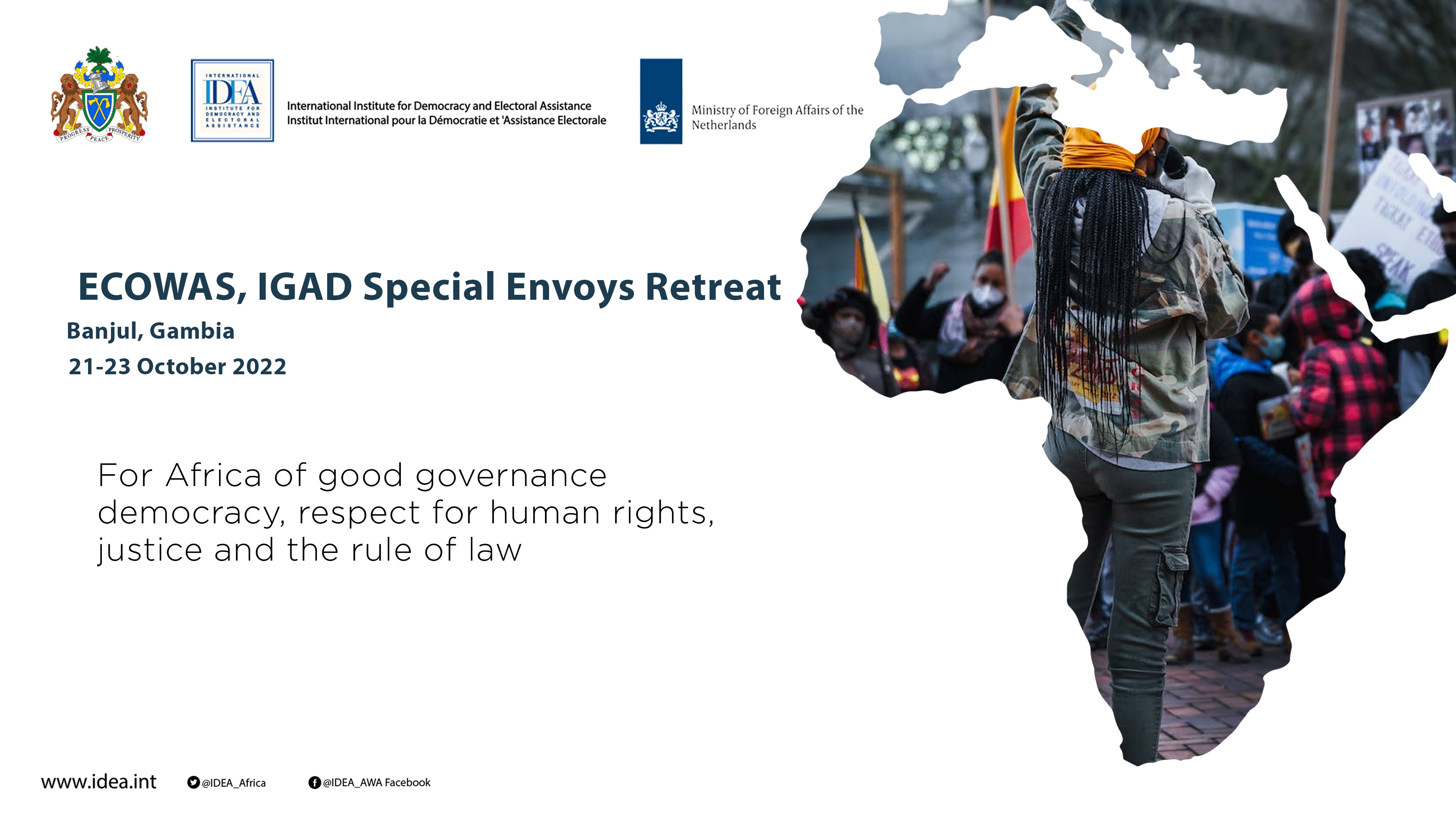 International IDEA Africa and West Asia Programme is organizing a retreat which will bring together special envoys and leaders of the Economic Community of West African States (ECOWAS) and the Intergovernmental Authority on Development (IGAD).
This three-day event which will be held from 21 to 23 October 2022, will bring together the Regional Economic Communities (RECs) in two of Africa's hotspots for constitutional transition processes, as well as high level experts to deliberate upon and share experiences on Unconstitutional Change of Governments (UCG) and constitutional transitions. The Retreat will be convened in Banjul, The Gambia, with support from the Ministry of Foreign Affairs of the Netherlands, and in collaboration with the Government of The Republic of The Gambia.
The retreat specifically aims to achieve the following objectives:
Enable an exchange of experiences among special envoys and other participants on constitutional transitions and UCGs;
Enhance the capacity of special envoys through sharing of knowledge, data (based on International IDEAs Global State of Democracy (GSoD) database) and comparative lessons from continental, subregional and internal experiences on responses to UCG and constitutional transitions;
Allow a shared understanding of the peace and security landscape in the ECOWAS and IGAD regions, and their interaction with UCG and constitutional transitions;
Strengthen relationships between International IDEA and RECs to enhance cooperation on preventing and addressing UCG, and supporting inclusive constitutional transitions.
Feedback
We advance democracy worldwide, as a universal human aspiration