Back to overview
Dialogue Forum on Federalism, Managing Diversity and the Practice of Fiscal Federalism in Sudan
24 January 2023 - 28 January 2023
09:00 EAT
Nairobi, Kenya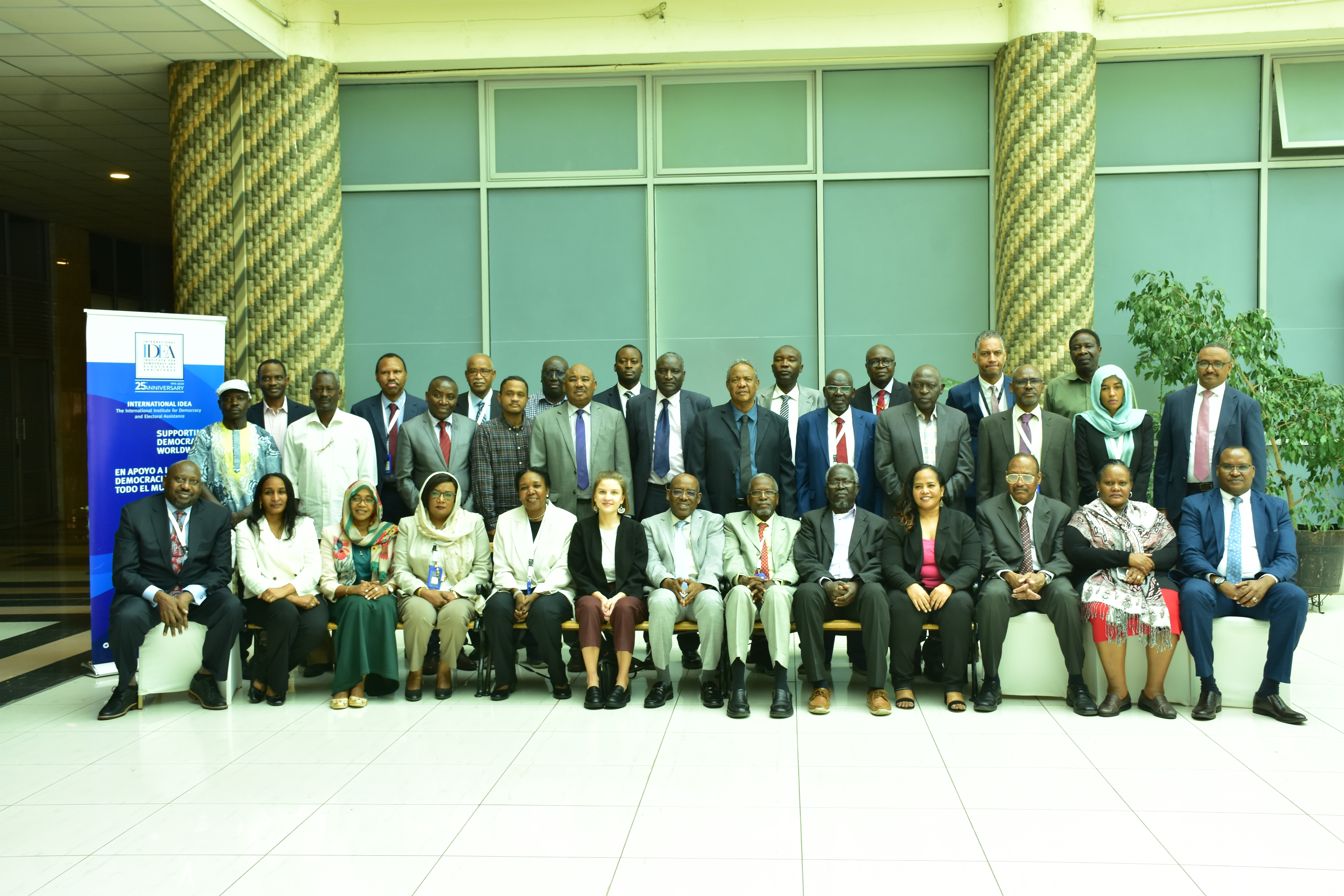 Sudan is one of the most diverse countries. A country with more than 70 spoken languages and more than 500 ethnic tribes with diverse cultures and social interests. This diversity has plagued the country with never-ending conflicts. A careful analysis of the determinants of civil wars and fragile democracy in Sudan attempts to point to a more complex picture in the country. Deep political and economic development failures⁠—not tribalism or ethnic hatred and ethnic diversity⁠—cause the recent rise in the prevalence of civil wars that impacted Sudan and represent the root causes of Sudan's problems. The implication is that political and economic development can effectively reduce or eradicate political violence in Sudan.
However, any meaningful prevention strategy should attempt to address the question as to whether Sudan's social diversity impedes or enhances the emergence of the political and economic institutions (Federalism versus centralized government) required for the success of a strategy for the prevention of wars in the future. Taking the view that civil wars are the extreme case of non-cooperation among social groups. Under the right conditions, Sudan's diversity would enhance development efforts by promoting positive inter-group interactions. A pre-condition for this is the "appropriate" political framework which focuses on participation, inclusion and consensus-building among social and ethnic groups.
Federalism can represent a tangible solution to manage the country's diversity successfully and peacefully. In this context, International IDEA, in collaboration with the Peace Research Institute of University of Khartoum, is organizing a four-day dialogue forum in Nairobi, Kenya, to discuss issues of diversity and how federalism can be utilised to meet the challenges represented by this massive diversity. The forum will host prominent experts in the issue of governance, peacebuilding, human rights and the rule of law.
About University of Khartoum, Peace Research Institute
The Peace Research Institute (PRI) was originally established in 1986 at the University of Khartoum. By 1990, it had been upgraded to its present status as an institute. In establishing the PRI, the University aims to promote initiative, leadership and cooperation in fields of scientific research that contribute to the advancement of peace and human rights in Sudan. Through the PRI, the University seeks to deepen the understanding of the causes of conflict, while simultaneously providing frameworks for their resolution.
Feedback
We advance democracy worldwide, as a universal human aspiration