Back to overview
Change the World Webinar 4: Knowledge Systems to Enable Urban Safety
10 February 2021
09:00 - 11:00 (New York EST) / 15:00 - 17:00 (CET)
Online Event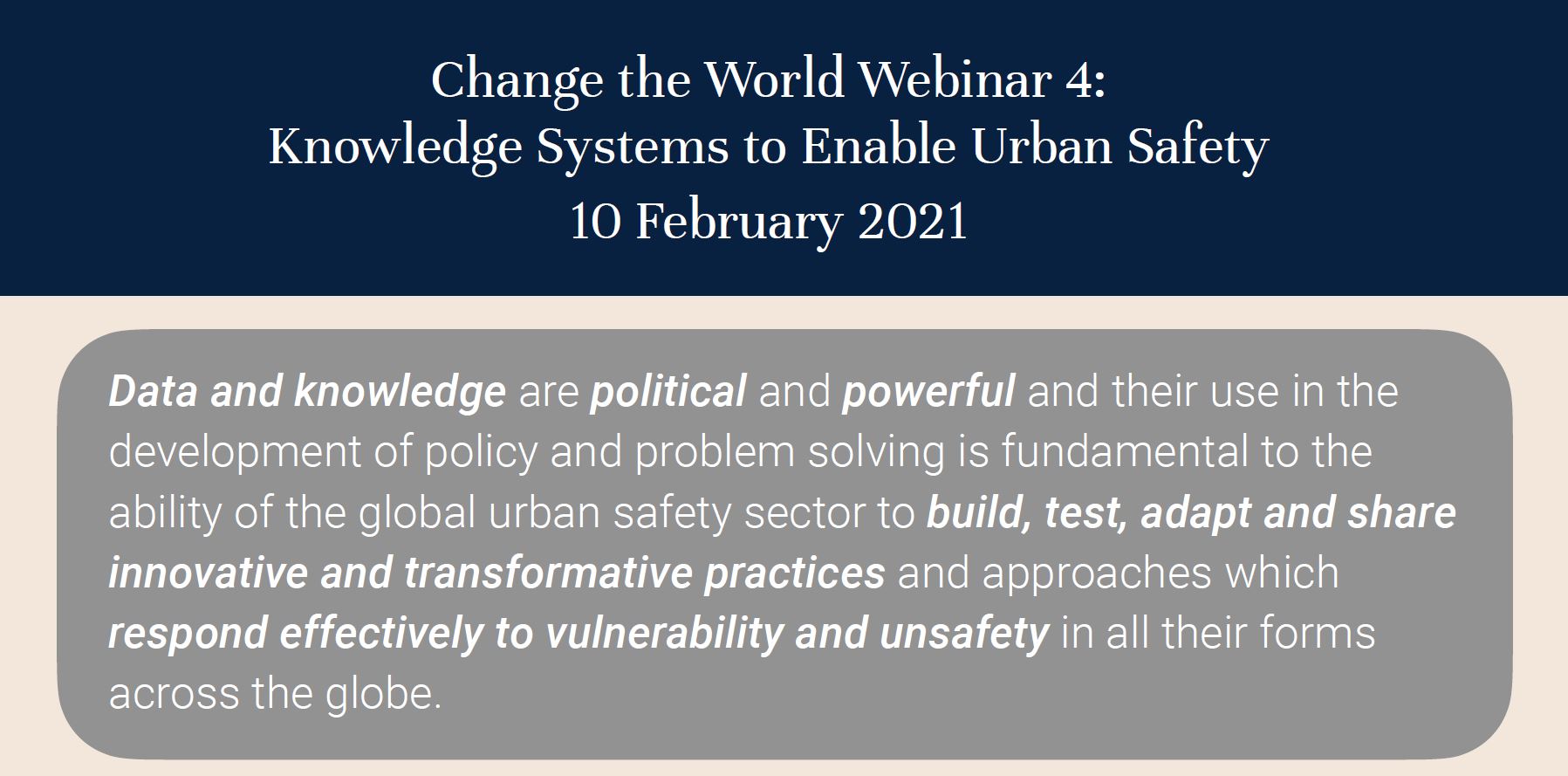 Data and knowledge are political and powerful and their use in the development of policy and problem solving is fundamental to the ability of the global urban safety sector to build, test, adapt and share innovative and transformative practices and approaches which respond effectively to vulnerability and unsafety in all their forms across the globe.  
This webinar will discuss opportunities and concerns linked to knowledge building, data, adaptive learning and the link between knowledge, policy and practice:
How to safely democratise the use of data?  
How to integrate different types of data?  
How to build the credibility and usability of qualitative data? 
How to better manage data and knowledge to support better policy? 
Join us for a discussion with: 
International Centre for the Prevention of Crime 
International Institute for Democracy and Electoral Assistance
Belize Crime Observatory
Organization for American States, Department of Public Security
Hosted by:  
Alliance of NGOs on Crime Prevention and Criminal Justice African Policing Civilian Oversight Forum 
Fixed Africa  
Feedback
We advance democracy worldwide, as a universal human aspiration