Back to overview
A Supreme Court ruling that would undermine Women's Rights and Democracy in backsliding US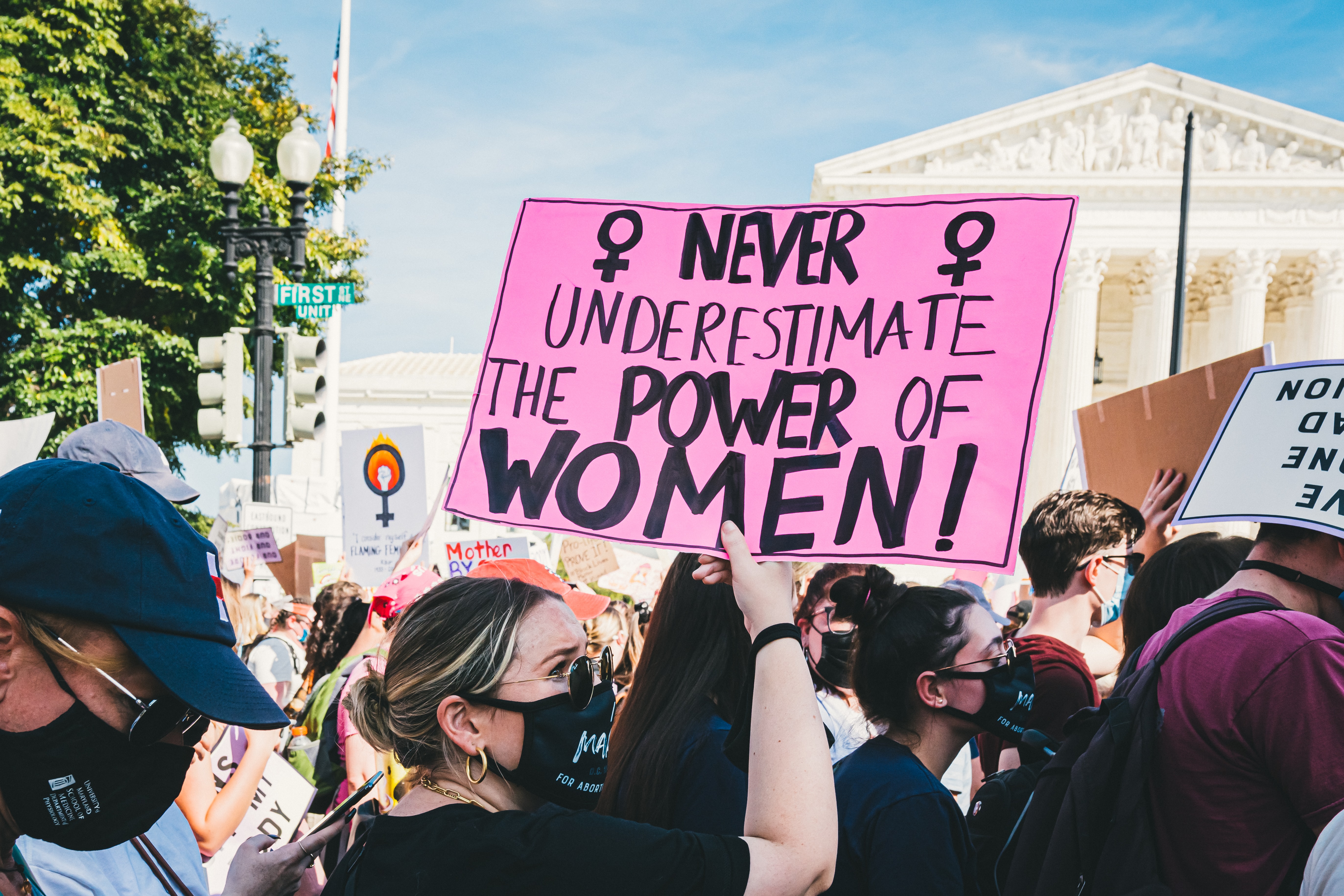 The US Supreme Court leaked a draft majority judgment on 3 May 2022, authored by Justice Samuel Alito, describing the Roe v Wade decision of 1973 as 'egregiously wrong'.  
If the draft is real and is finalized in this form, it will end almost half a century of the constitutional protection of the right to abortion in the US.  
The judgment sets US democracy back in several ways. 
First, it reveals just how politicized the US justice system is. The Mississippi case that is at the heart of this ruling was taken to the Supreme Court specifically because of its new conservative majority. In fact, Justice Sonia Sotomayor asked if the Court would even survive the 'stench that this creates in the public perception that the Constitution and its reading are just political acts'. Indeed, there were ardent calls for much-admired Justices Ruth Bader Ginsburg and Stephen Breyer to strategically retire just so that a Democratic president could fill those vacancies. Former President Trump was explicit in his plan to appoint judges specifically to overturn Roe. 
Second, the decision entrenches political polarization at a time when the country is arguably more divided than it has ever been. Already, analysts predict that the ruling would prompt around 20 states to immediately further restrict or ban abortion entirely. On the other side of the spectrum, states like Connecticut, Colorado and New Jersey are urgently passing legislation to protect abortion access. As of mid-April, 33 abortion restrictions had been enacted in 9 states. 
Third, it casts serious aspersions on the US commitment to gender equality and democratic rights. Already, the US fell below the North American average in terms of gender equality (Figure 1), and is the only industrialized democracy not to have ratified the Convention on the Elimination of All Forms of Discrimination Against Women (CEDAW). Now, Mexican activists are planning to offer help and services to their neighbours in the north, setting up ways to shuttle Americans across the border to receive treatment and to send pills to those in need. Mexico decriminalized abortion in 2021. In Canada, the Trudeau Government pledged to substantially increase funding to fight attacks on women's health, dedicating half of CAD 1.4 billion to sexual and reproductive needs. 
Figure 1. Gender Equality in North America 
Fourth and most importantly, the judgment could eviscerate women's agency in the most intimate way. And it would do so at a time when the impact of a decline in women's participation in society is crystal clear. The ruling, made by a Bench on which there are twice as many men as women, would take away rights from those who were at the frontlines of the pandemic and would significantly threaten their safety. As a significant amount of research shows, such restrictions have disproportionate impacts on women from minority communities and economically disadvantaged groups. These findings stand in stark contrast to Alito's attempt to justify the decision by claiming that abortion rights support racist goals.  
Of course, the leak could be strategic, paving the way for a judgment that does not completely overturn Roe but imposes lesser restrictions. Either way, it's a step backwards for an already backsliding US democracy. The Gilded Age may indeed be making a return, in more ways than one. 
Disclaimer: Opinions expressed in this commentary are those of the author and do not necessarily represent the institutional position of International IDEA, its Board of Advisers or its Council of Member States.