Back to overview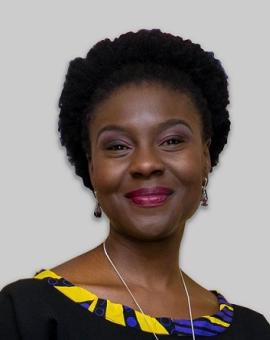 Olufunto Akinduro
Senior Programme Officer, Africa and West Asia
Olufunto Akinduro
Senior Programme Officer, Africa and West Asia
Olufunto Akinduro is a Senior Programme Officer in the Africa and West Asia Regional Programme, based in Addis Ababa, Ethiopia.
She is the thematic lead on Electoral Processes in the Africa and West Asia region. She supports the Institute's regional and country programmes through designing and managing election support projects and contributing to knowledge production. She manages the Institute's support to electoral management bodies and civil society organisations in Africa.
Olufunto has worked in the field of elections and democracy for over 17 years with specific focus on election assessment, project design and management, advocacy, research and training. Her research and professional interests include electoral observation, election management and campaign finance.
Prior to joining International IDEA, she worked in different capacities at the Electoral Institute for Sustainable Democracy in Africa (EISA) from 2011 to February 2020, including her role as Head of Elections and Political Processes. She managed EISA's continental electoral support programmes and the Institute's strategic partnerships with the African Union and African Regional Economic Bodies. Olufunto also worked in Nigeria, where she managed the secretariat of the Electoral Reform Network (a civil society advocacy coalition) for five years during one of Nigeria's most challenging elections in 2007.
International IDEA Publications:
Expertise
Election observation, Money in Politics
Education
M.A. in Development Studies (specialising in Democracy and Governance), Institute of Social Studies, The Hague, Netherlands; M.A. in Peace and Conflict Studies University of Ibadan, Nigeria; B.A. in History, University of Benin, Nigeria
Location
Addis Ababa, Ethiopia