Back to overview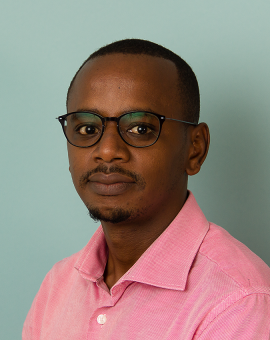 Frank Kayitare
Senior Programme Officer
Frank Kayitare
Senior Programme Officer
Frank Kayitare was a Senior Programme Officer within the Political Participation and Representation Programme.
His main responsibilities included providing policy advice, production and application of practical tools for policymakers and practitioners in the areas of dialogue, political party policy development and strategic planning.
Kayitare has 13 years' experience in international development and democracy support field; and has contributed to policy reform processes in more than 15 African countries as well as to programme development and/or in-country technical assistance in Haiti, Nepal, the Netherlands and Sweden.
Expertise
Parliamentary Strengthening, Political Party Dialogue, Child Protection and Mainstreaming Gender in Political Processes
Education
MA in Law: Human Rights and Democratization in Africa (University of Pretoria, South Africa) and BA in Law (National University of Rwanda).
Languages
English, French, Kinyarwanda, Kiswahili
Location
Stockholm, Sweden