Back to overview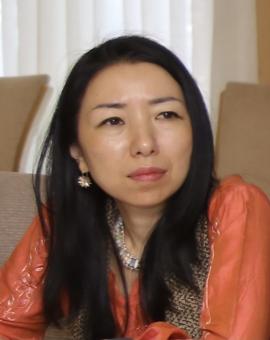 Atsuko Hirakawa
Programme Officer, Democracy Tracker Coordinator
Atsuko Hirakawa
Programme Officer, Democracy Tracker Coordinator
Atsuko Hirakawa is the Programme Officer, Democracy Tracker Coordinator at International IDEA's Democracy Assessment Unit.
Previously she was Programme Officer and Gender Focal Point for International IDEA's Support to Electoral Processes and Democracy (STEP Democracy) Programme in Myanmar.
Before joining International IDEA in 2020, she spent over 13 years serving the United Nations, UNDP, UN Women and UNHCR. Her work has focused on democratic governance and elections, managing projects and providing technical assistance to electoral management bodies, government agencies and civil society actors, with a focus on gender mainstreaming, inclusive participation, public outreach, capacity building and field operations.
Between 2011 and 2017, she worked in Haiti contributing to UNDP's support to the country's post-earthquake reconstruction process and its 2013-2017 electoral cycle. She has also worked in Afghanistan, Armenia, Bangladesh, Ethiopia,Sierra Leone, Tanzania and the United States. Atsuko is part of the United Nations Single Electoral Roster since 2015 and UNDP's Global Policy Network Experts Roster for Rapid Response (GPN/ExpRes) in Governance and Elections since 2018.
Expertise
Democratic governance; Electoral assistance; Gender equality
Education
MA in Governance and Development, Institute of Development Studies, University of Sussex, UK; BA in Political Science, Baruch College, New York, USA.
Languages
English, French, Japanese, Spanish
Location
Stockholm, Sweden