Back to overview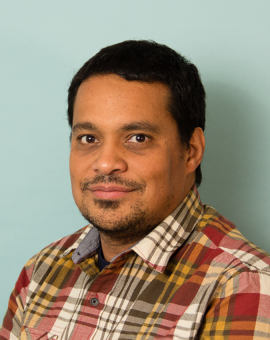 Alistair Clark
Oficial de Monitoreo y Evaluación
Alistair Clark
Oficial de Monitoreo y Evaluación
Alistair Clark trabaja como oficial de Monitoreo y Evaluación en la Unidad de Desempeño de Programas y Presupuesto de la División Ejecutiva.
Alistair ha trabajado para IDEA Internacional desde 2012 como Oficial de Planificación y Programación para el Programa Regional de África y Asia Occidental, con base en Addis Abeba, Etiopía y como Oficial de Programa; luego como Monitoreo y Evaluación, en el proyecto financiado por la UE Support to Electoral Processes and Democracy (STEP Democracy) en Yangon, Myanmar.
La experiencia laboral previa de Alistair ha sido en la arena política sudafricana, donde trabajó como investigador en la Asamblea Nacional y en una Legislatura Provincial.
Alistair tiene una Licenciatura en Comercio, con especialización en Economía (Universidad de Sudáfrica), y una Maestría en Desarrollo Social, de la Universidad de Sussex.
Education
Máster en Desarrollo Social (Universidad de Sussex, Reino Unido) y Licenciado en Comercio (Universidad de Sudáfrica).