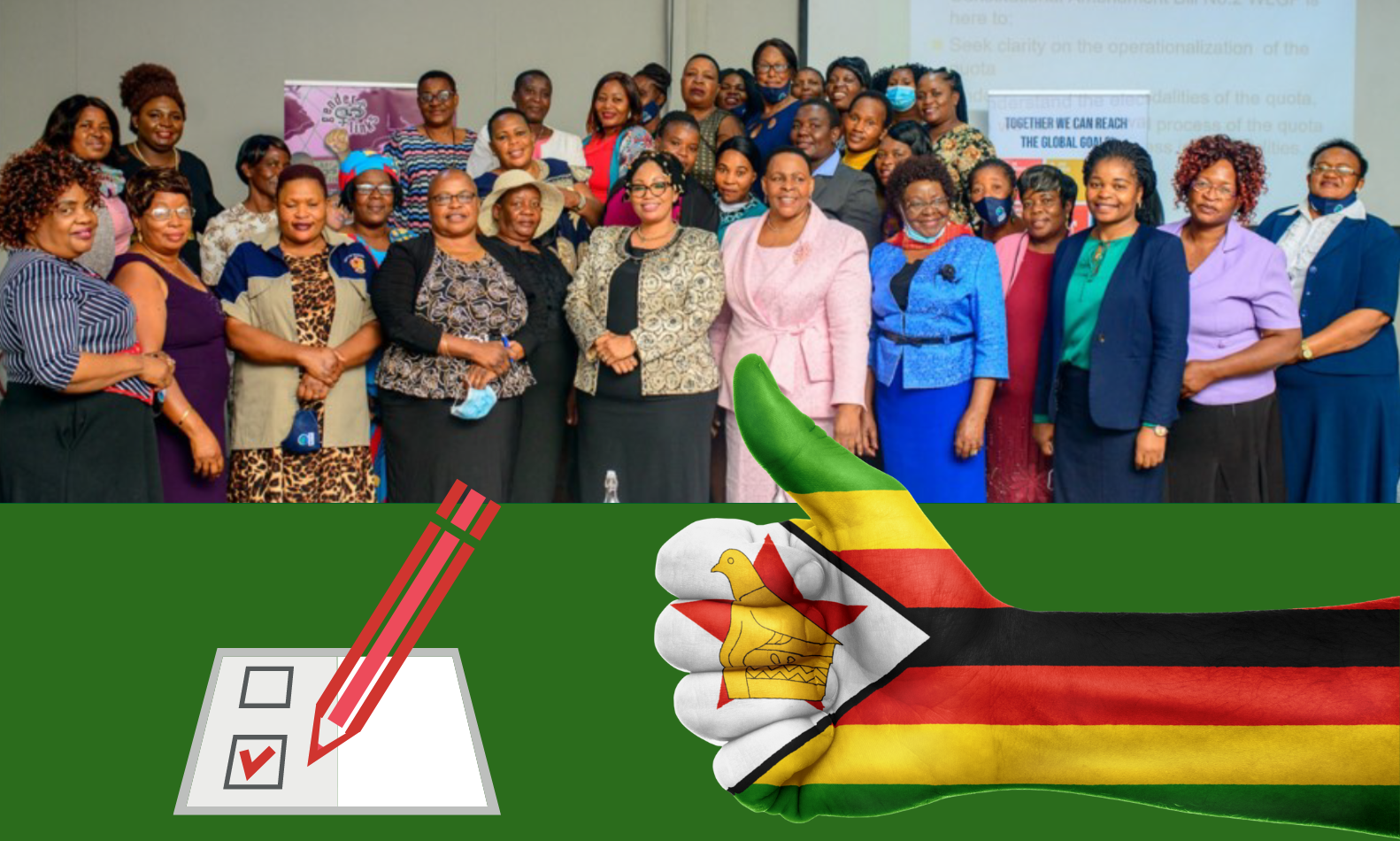 Women politicians in Zimbabwe have demonstrated an increased ability to do a gendered analysis and evaluation of policies that govern the activities of the political arena.
This was evidenced by the efforts made by female politicians through Dialogue Sessions with Parliament and electoral management bodies to ensure that the 30 per cent quota extended to women at the local authority level is fully operational before the 2023 general elections.
To achieve this goal, female politicians engaged the Zimbabwe Electoral Commission and the Attorney General's office to explain the electoral and legal provisions of the quota. The engagement successfully developed a shared understanding of the women's quota provision of the Constitution of Zimbabwe, Amendment No. 2 in particular.
The ability to conduct a gendered analysis of the provisions made female politicians assess the implications of the quota system on local governance. While drawing comparisons from the Women's quota provision in Parliament, the analysis revealed the challenges and opportunities brought about by the provision.
Through these dialogues, women politicians at all levels developed a clear roadmap toward operationalising the 30 per cent quota. Major operationalisation highlights include capacitating women politicians so that they will not be restricted within the 30 per cent quota but also perform effectively in the First-Past-the-Post (FPTP) electoral system. Other highlights include the strengthening of youth participation in governance processes.
Key lessons were also drawn from the By-elections held in Zimbabwe that served as a litmus test for the effectiveness of the electoral and legal provisions. The preparedness of women politicians for the 2023 general elections was also tested, and key lessons were drawn from the event.
The results of the By-elections reviewed that a lot of work still needs to be done while focusing on the implementation of the electoral and legal provisions that support female leadership and political participation, Constitutional Amendment No. 2 of 2021 in particular.
The dialogues have also highlighted the need for the economic empowerment of women politicians and to ensure that their political activities are well funded. This came out after the realisation that women politicians were historically disadvantaged due to a lack of adequate resources to fund their activities.