Back to overview
International IDEA & the Netherlands Reaffirm their Partnership for Democracy with Six-Year, 12-million-euro agreement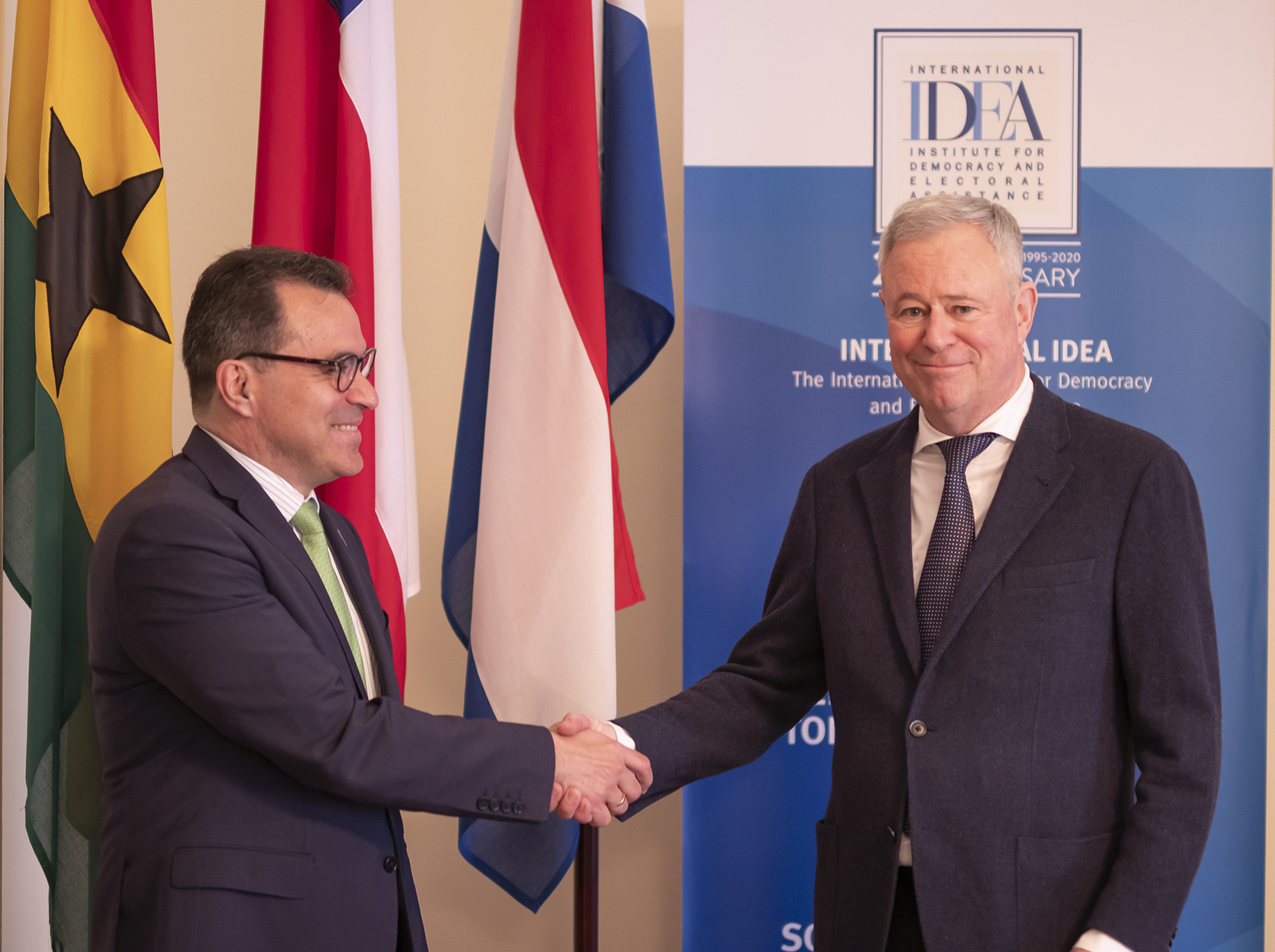 The International Institute for Democracy and Electoral Assistance (International IDEA) and the Netherlands announced today a six-year, 12-million-euro agreement to support International IDEA's critical democracy work.
Leer esta nota de prensa en español.
The Netherlands will provide both core funds for IDEA's operations and knowledge production and dedicated funds to support peace, democracy, and the rule of law in priority fragile and conflict affected regions.
Image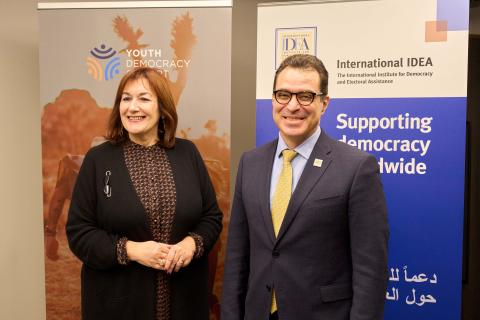 "We are grateful to the Netherlands for advancing this agreement with International IDEA," said International IDEA Secretary-General Kevin Casas-Zamora. "Now more than ever flexible and confirmed support of this kind is vital to respond to ongoing threats to democracy around the world and to strengthen peaceful, inclusive democracy for all. The Netherlands and International IDEA are partners in this shared mission, and we look forward to our continued collaboration."
The Netherlands is a founding Member State of International IDEA, an intergovernmental organization with 34 Member States focused on advancing and protecting sustainable democracy worldwide.
As Chair of the Council of Member States for 2023, the Netherlands is working closely with International IDEA to start implementation of the new Institutional Strategy announced in December 2022. The six-year agreement for continued support is a strong endorsement of that strategy, and of the Netherlands' ongoing commitment to democracy.
"The Netherlands stands behind International IDEA and their important work and we are pleased to affirm our continued close partnership through this agreement" said Marriet Schuurman, Director Stabilisation and Humanitarian Assistance, Netherlands Ministry of Foreign Affairs. "The Netherlands has a strong commitment to democracy and rule of law and we are eager to work with International IDEA and our fellow Member States to continue to advance this effort worldwide."