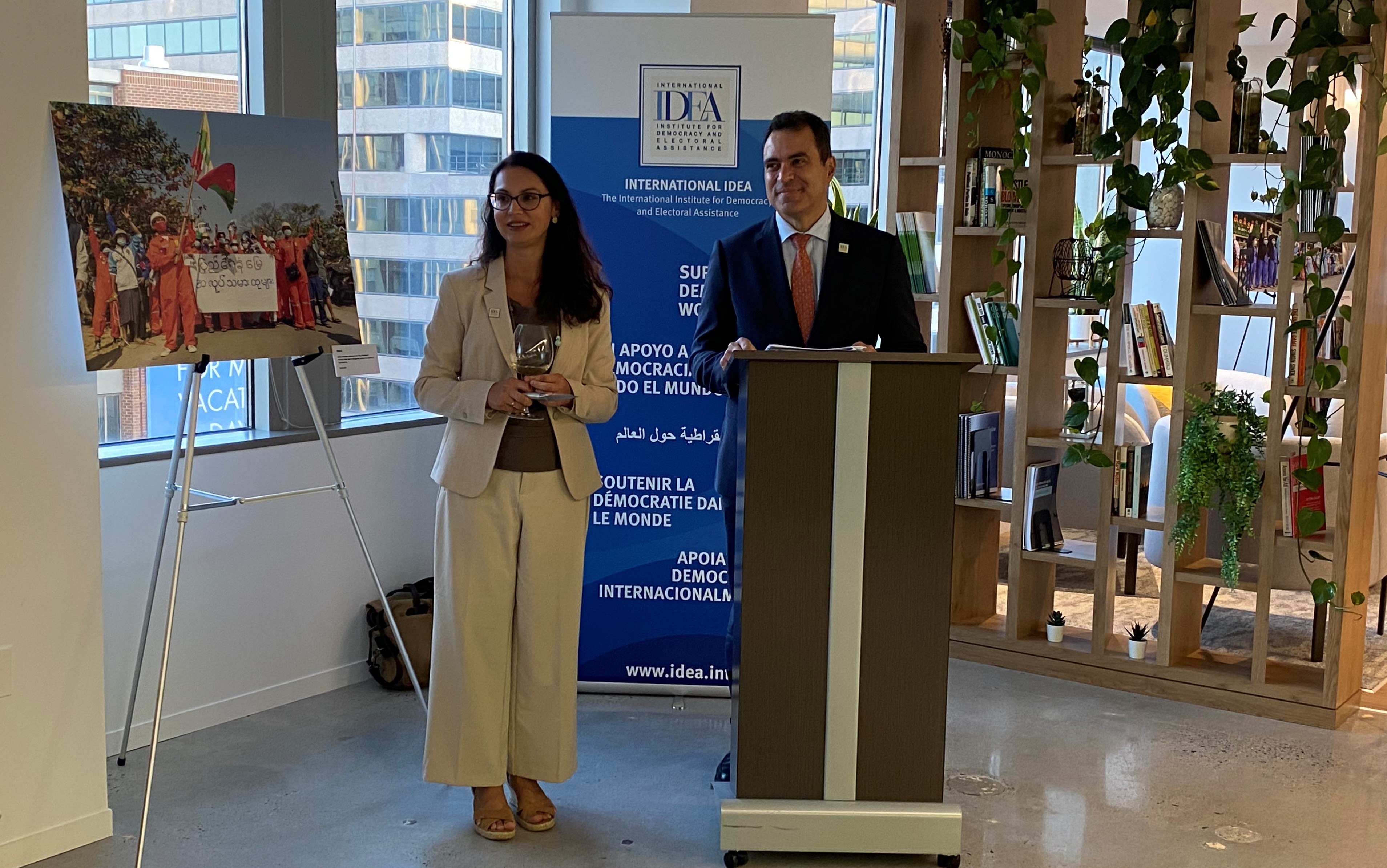 Dr Annika Silva-Leander, Head of North America at International IDEA and Dr Kevin Casas-Zamora, Secretary-General of International IDEA.
On the International Day of Democracy, 15 September 2022, the Office of International IDEA in Washington, D.C. was inaugurated by International IDEA's Secretary-General Dr Kevin Casas-Zamora.
In his remarks, the Secretary-General noted that Washington, D.C. plays a key role in the global efforts to protect and reinvigorate democracy. Through its presence in the city, the Institute aspires to contribute to debates on democracy in the United States and make its comparative knowledge and expertise even more accessible to those discussions. International IDEA also hopes to leverage its role as a global intergovernmental organization and act as a bridge between the democracy ecosystems in Europe and the USA but also between the Global North and the Global South. As part of the Washington, D.C. community, International IDEA seeks to strengthen its collaboration with U.S.-based democracy organizations and, together with partners, make the case for democracy at this critical time. The full speech by the Secretary-General is available here.
The Office in Washington, D.C. is located at the Open Government Hub and is led by Dr Annika Silva-Leander, the former lead author of International IDEA's Global State of Democracy Report and head of the Democracy Assessment Programme. She is supported by Amanda Sourek in New York and Elisenda Balleste-Buxo in Stockholm.