Back to overview
How to reinvigorate democracy? Global Democracy Coalition spearheads a conversation to broaden the Biden Summit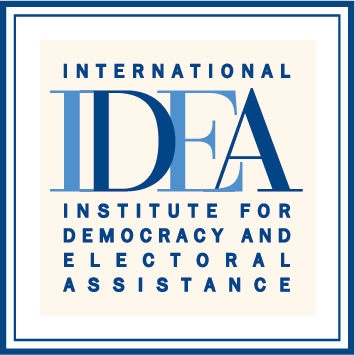 A Global Democracy Coalition of more than 40 democracy organisations and 200 activists, academics, think tanks, media organizations, students, politicians, philanthropic organizations and democracy assistance providers from around the world will gather in a virtual Forum for 24 hours on Tuesday, 7 December. This comes ahead of the U.S. President Joe Biden administration's Summit for Democracy on 9 and 10 December, to discuss ways to reinvigorate democracy worldwide and to place democracy at the center of the global agenda.
The aim of the Global Democracy Coalition Forum is to convene a global conversation on democracy on a wide range of issues, focusing on challenges, but also opportunities and solutions to make democracy better and stronger in the face authoritarian headwinds, as inputs to the Summit for Democracy. 
The Forum has been convened by the intergovernmental organization International IDEA in partnership with more than 40 democracy organizations. It will allow non-governmental voices, issues, and perspectives to be heard and enrich Summit discussions beyond its three thematic pillars: defending against authoritarianism, addressing, and fighting corruption and promoting respect for human rights.
The Global Democracy Coalition Forum will discuss issues ranging from the integrity of elections, women's political participation and representation, disinformation, malign finance, transnational repression, the state of democracy globally, in the United States, in the regions of Africa, Latin America and in Asia and the Pacific, the role of youth, democracy and development, freedom of expression and the role of a free media, and political finance, among many others.  
View all the details for webinar events and partner organizations on the Global Democracy Coalition Forum page.
President Biden's Summit for Democracy, which will gather around 100 countries to discuss the challenges facing democracy, comes at a crucial time for democracy, which faces backsliding around the world.
"Democracy is under threat around the world, whether it is authoritarianism, disinformation campaigns, or political polarization", said International IDEA Secretary-General Kevin Casas-Zamora. "But the coming together of these organizations for this day of global democracy conversations ahead of the historical Summit for Democracy shows the other side of the coin – people and groups around the world working together to reinvigorate and protect democracy and make it relevant for new generations."
MEDIA ENQUIRIES
International IDEA Secretary-General Kevin Casas-Zamora is available for text and visual interviews. Our regional experts and partner organizations are also available to talk to media.
For media enquiries, please contact:  Alistair Scrutton, Head of Communications and Knowledge Management at <a.scrutton@idea.int>, Tel: 00 46 707 211098
More information about the intergovernmental organization International IDEA can be viewed on the International IDEA at a Glance fact sheet.
About International IDEA 
The International Institute for Democracy and Electoral Assistance (International IDEA) is an intergovernmental organization with 34 Member States with the sole mandate to support and advance democracy worldwide. International IDEA contributes to the public debate on democracy and assists in strengthening process, reforms, institutions and actors that build, advance and safeguard democracy, with a focus on electoral processes, constitution-building, democracy assessment, and political participation and representation. Mainstreamed across all of our work is gender and inclusion, conflict sensitivity and sustainable development. International IDEA is one of the most trusted global sources of data and analysis on the health of democracy around the world.