Back to overview
Eswatini: Women politicians push for their voices to be heard on pressing and controversial national issues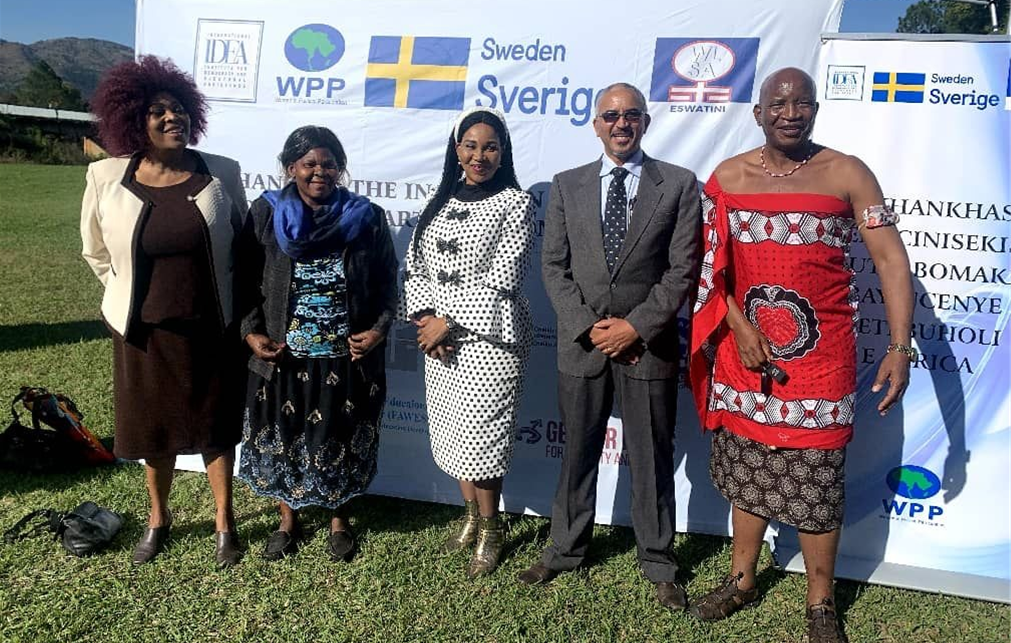 There have been growing concerns over the missing voices of women politicians in the Sibaya dialogues. The Sibaya dialogues are an equivalent of a national annual general meeting where issues of national importance were discussed and decisions made.
The absence of the voices of women politicians, and regional Members of Parliament, in particular, raised concerns because they were missing out on issues that affected the welfare of the people they represented. The concern about the composition of key people in the Sibaya dialogues arose after the platform was used to discuss the civic unrest that was going on in the country.
Women politicians were worried that women were the most affected by the impacts of the civil unrest, and they were at the receiving end of the decisions that would come out of the dialogues.
In these essential dialogues, the deafening voices of regional Members of Parliament meant that the voices of the people they represent were also missing. The situation was made worse because most women politicians were afraid to express their views amid the unrest because those who publicly registered their opinions were attacked.
However, the push for the women politicians' voices to be heard was meant to restore past efforts made towards gender equality in the political spaces. 
The missing voices of women politicians were going to widen the gendered gap in the political environment of eSwatini and perpetuate further marginalization of women at large. The consented effort to remove barriers that were inhibiting women politicians from meaningfully participating in matters of national interest like the civil unrest was a step in the right direction.
The total inclusion of all people regardless of their gender and participation in the Sibaya dialogue without fear or favour was key in achieving lasting solutions that would usher democratic principles into the Eswatini political sphere. Regionally and globally, women suffer tragedy during civil unrest because historical discrimination has strategically placed them in a position where they are limited in terms of preparedness, response and recovery.
The exclusion of women's voices from dialogues where civil unrest matters are discussed further disempowers them as they will not get a chance to contribute to the decisions that will be taken.
Therefore, the call was meant to ensure that women's voices were included in the national dialogues so that gender-sensitive lasting solutions will be formulated and implemented to achieve a prosperous and peaceful nation.