Back to overview
Civil society views of the EU´s external democracy action in Latin America and the Caribbean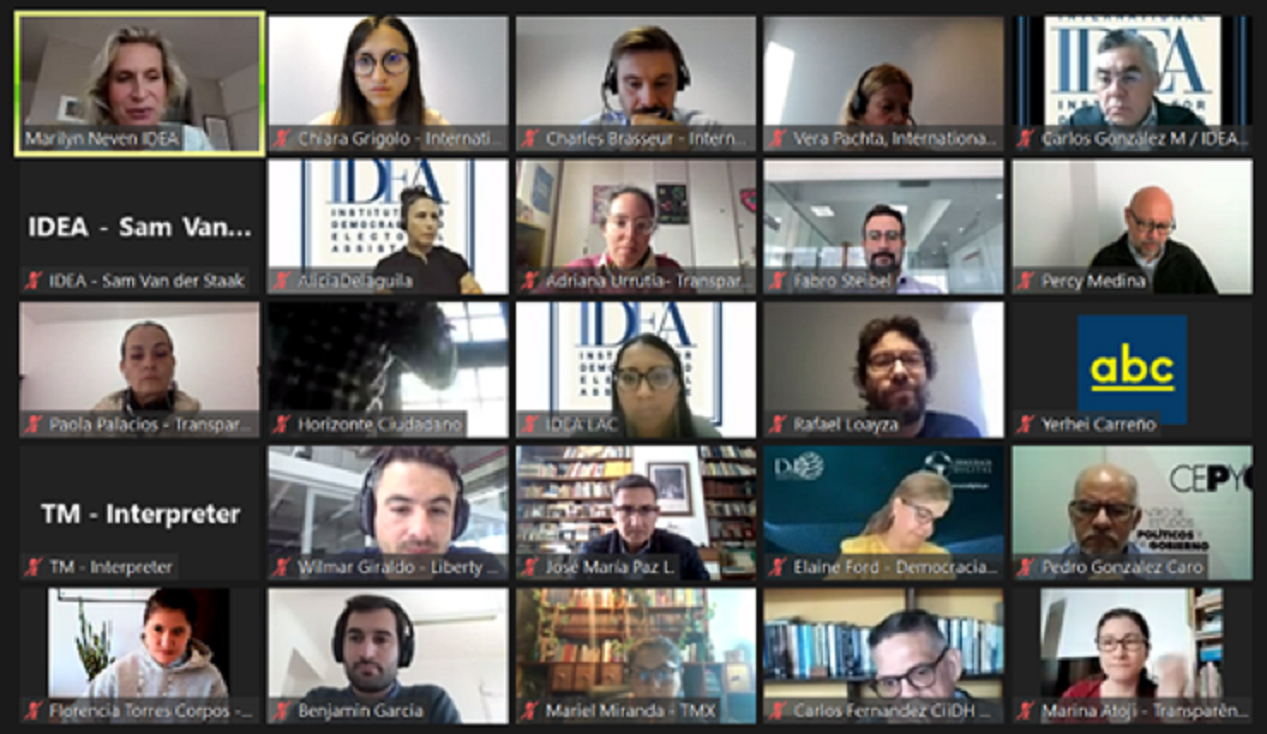 The state of democracy in the Latin America and the Caribbean region is clouded by the global geopolitical context affected by the Covid-19 pandemic, a hard-hitting recession and the commercial tensions between China and the USA. After the 2006–2007 democratic peak that led to an expansion of the economy and social rights, these processes have been abruptly stopped and a third of democracies in the region are now experiencing democratic decline (International IDEA 2022).
The Sweden EU Presidency & the Democracy Agenda project organised on the 11 October 2022, a regional online consultation with 21 civil society representatives from 10 Latin American and Caribbean countries. 
The dialogue stressed that the region suffers from an exacerbation of polarization in all segments of the public sphere. This spills over in increasing violence and growing anti-rights and anti-system populist movements. Overall, the trust in democratic institutions at large (governments, parliaments, justice, media) was assessed as low. In many countries, the system of checks and balances is floundering or openly questioned. Many political parties have lost their legitimacy and are often seen as perpetrating a cartel mentality or serving the private interests of a few elites. The democratic space and electoral phase are dominated by a "winner-takes-all" mentality regardless of electoral system in place, which further increases the risk of political polarization. The space for civil society to operate in is shrinking, while the freedom of the press and the work of human rights and environmental activists and defenders are endangered. Despite this gloomy picture, there are some positive attempts at reinvigorating democracy and creating new, shared, democratic rules (e.g. Chile, Colombia).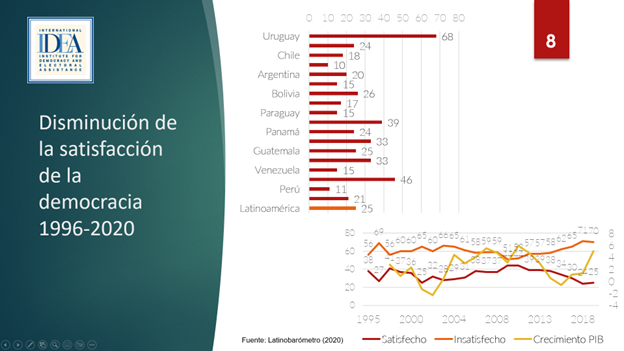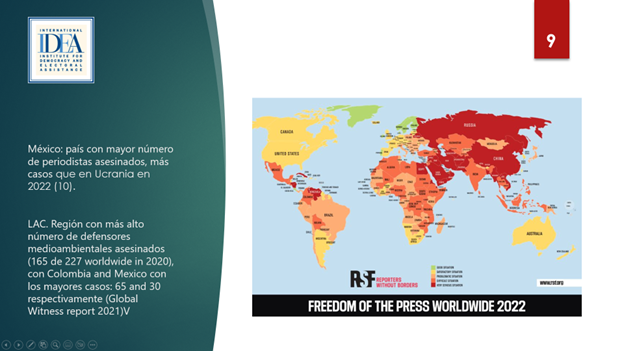 Overall, the EU is not seen as a mere donor but rather as a leading investor and trade partner. The EU in fact engages with Latin America and the Caribbean as a political actor but it could better use its clout as a role model in terms of rules setting, especially in the digital and environmental fields. In some cases, the EU is also perceived as a mediator and an honest broker that can support democratic success stories, as in the case of Colombia. To counteract the growing foreign interference of propaganda and disinformation from other global actors, the EU should position itself as an equal partner and ally in a rules-based and inclusive global order. Given the current geopolitical reorientations, democracy is seen as a good foundation for closer relations between the EU and Latin America and the Caribbean, and should be the basis for the discussions during the upcoming summit with the EU and the Community of Latin American and Caribbean States (EU-CELAC) in 2023. To strengthen this image further, the EU could step up its visibility in the region, more openly showcasing its democracy success stories in a dialogue of equals.
For more information on The EU´s external democracy action in a new geopolitical reality recommendations report, visit our webpage.