Back to overview
The Bucharest forum for Central and Eastern European civil society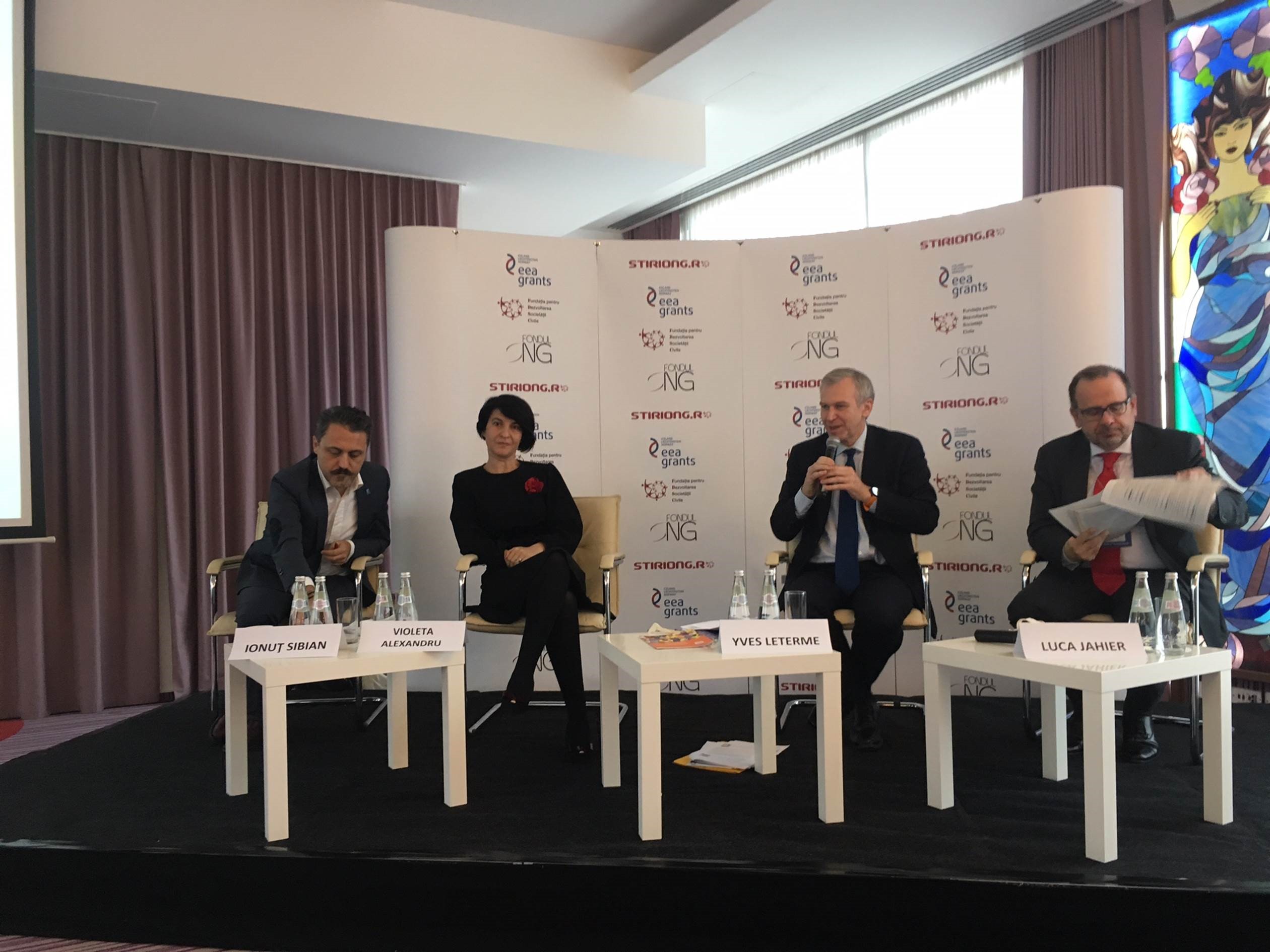 International IDEA's Secretary General speaking at the Bucharest Civil Society Forum
On 25 November 2016, International IDEA's Secretary General Yves Leterme travelled to Bucharest, Romania, to participate in the Central and Eastern European Civil Society Forum.
The Forum gathered representatives of hundreds of civil society organizations and inter-governmental organizations working in the field of democracy support in Central and Eastern Europe to discuss role of civil society in the changing European political landscape. A European landscape dominated by the refugee crisis, the rise of populism, democratic backsliding, and eroding support of liberal democracy and for the European project. The Secretary General was one of three guest speakers at the plenary Panel entitled "Is democracy in danger in Europe? What role for civil society?". In his address, the Secretary General presented the work of International IDEA globally and in the Wider Europe region, outlined some of the main opportunities and threats to democracy in Europe and concluded by pointing out the important role that civil society organizations can play in strengthening and deepening democracy in Europe. The other guest speakers included Violeta Alexandru, Minister for Public Consultation and Civic Dialogue in Romania and Luca Jahier, President of Various Interests' Group at the European Economic and Social Committee, based in Belgium. The discussion was moderated by Ionuţ Sibian, Executive Director of the Civil Society Development Foundation in Romania. Adina Trunk from International IDEA also participated in the Forum, making the opening presentation in the workshop on "Multi-stakeholder dialogues on democracy". She presented International IDEA's State of Democracy Assessments frameworks and their potential to contribute to democratic reform processes through inclusive, citizen centred dialogue forums, often led by civil society actors. Karen Fogg, former Secretary General of International IDEA and current board member of the Civil Society Development Foundation, facilitated the session. The Forum was concluded with presentations on the role of civil society for democracy by the Romanian Prime Minister,Dacian Ciolos and the Permanent Representative of Norway to the Council of Europe, H.E. Astrid E. Helle.
During his visit to Bucharest, the Secretary-General also met with the Romanian Foreign Minister of Romania, H.E. Dr. Lazăr Comănescu.  During the meeting a wide range of issues were discussed, including the work of International IDEA in the wider Europe region, global challenges to democracy and the political landscape in the Balkans.