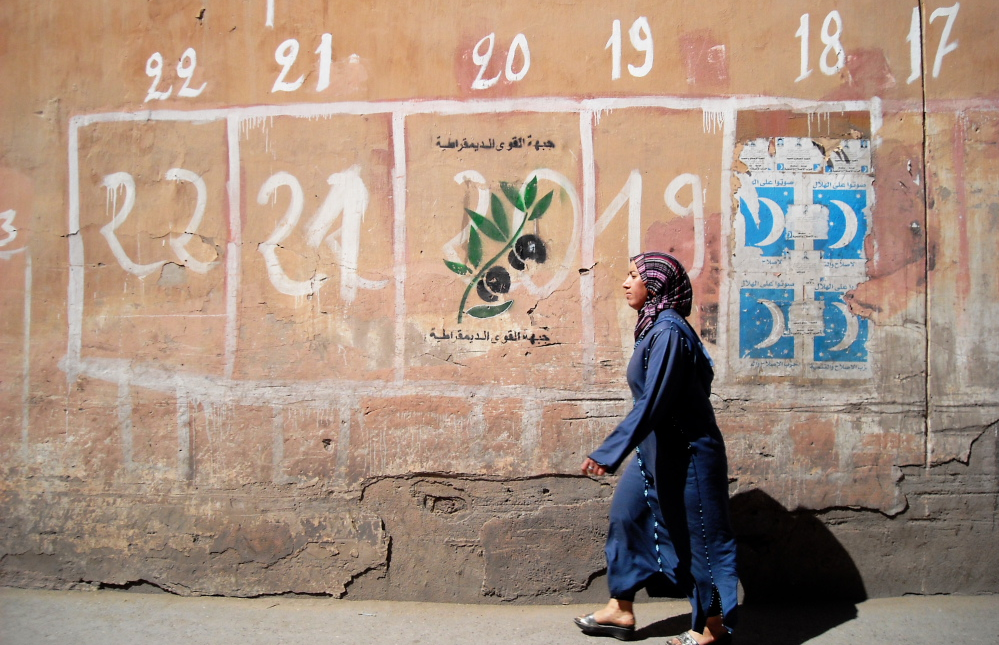 Image credit: Vesna Middelkoop@flickr
One of the most enlightening debates on international democracy support is turning 15 this coming April. In his 2002 "The End of the Transition Paradigm,"[1] Tom Carothers argued that democracy supporters at that time operated within a framework derived in part from a "superficial transfer of ideas" from scholarly literature on transitions away from authoritarian rule.
Carothers's concern was that such 'paradigm' did not verify in reality, and was "retarding evolution in the field of democratic assistance." He added: "the scholarly and practitioner halves of the democracy world are noticeably, and probably unfortunately, separate. Democracy promoters occasionally dip into academic writings on democratization but not in any systematic or concerted way [...] On the other side of the fence, very few of the main theorists of democratization have delved in any depth into the world of democracy aid or integrated field-based insights from that domain into their work."
15 years on, questions persist on the role of research in the practice field. How much of that fence is still standing? The conference 'Deliberating Democratization: Examining Democratic Change and the Role of the International Democracy Support' (London, 7-8 March 2017) hosted by the Westminster Foundation for Democracy (WFD) and the University of Birmingham, examined the guidance research provides policy makers and practitioners, and the quality and intensity of our interactions.
Neither research nor activism alone will spare democracy from its problems, but the right combination of both affords a better shot. It is fair to credit international democracy support with going lengths in efforts to adapt and integrate insights from the scholarly community into its work over the last decade. As a recent report by International IDEA[2] recognizes, democracy support practitioners have now "more insightful understandings of the politics"[3] driving democratization processes. This is thanks to, at least in part, credence gained in the democracy support community by theories of change and change management, political economy analysis and other tools, as well as the growing availability of new democracy-related measurements and data.
The growing diversity of players and methods of democracy support leaves plenty of room for mutual learning notwithstanding. A more regular dialogue and interaction between our communities could most benefit from a focus on assessing the relationship between our support methods and their intended outcomes with the broader and more complex democratization processes we aim to invigorate. Our communities should do more to assess support methods through more innovative learning systems and evaluation methods; as well as to consider institutional setups that are supportive of that interaction.
While funding for research could double down on setting incentives for a closer interaction with the practice community, academic centers could do their part by giving interaction with practitioners the same currency for career progression that teaching and peer-reviewed divulgation have. Donors and international democracy support organizations could help set equally effective incentives for practitioners to engage in knowledge transfer and learning. The association between WFD and Birmingham, and more informal groupings such as the Political Party Peer Network, or the Core Group of Experts with Impact,[4] attest to the value of setting right incentives.
A second goal should be moving both communities to closer collaboration in systematically assessing the relevance and effectiveness of traditional methods of delivery and adapting it to our better understanding of the politics driving democratization. An example given at the conference was the pressing questions as to how support to political parties and civil society could tackle emerging forms of individual or collective political action that are reshaping representation and participation. Although our tools for developing problem and context analysis, needs assessment and change theory are getting better and better, they all too often rely on scant, weak, or unsystematic data or analysis that make difficult articulate feasible innovative strategies and choose courses of action better suited or more likely to produce the desired impact. For instance, our most traditional tool in the kit, capacity development, relies too often on a simplistic template consisting of training complemented with exposure (often international) and other activities, generally involving actors already empowered or irrelevant within their institutions or systems. We need to be open to learn more about our existing and new delivery methods, and research could do more to help us in renewing our repertoire.
A third and central area of interaction is the institutional systems that facilitate a culture and practice of learning and evaluation. Appetite for establishing more permanent learning systems is growing in democracy support organizations. But such systems are expensive and institutional adaptation is time consuming. This should not prevent both communities from trying some measure of boldness and push for more ambitious while cost-efficient methods, such as meta-studies and collaborative or joint evaluations (bringing together several implementers, programmes, and donors).[5] These have been tried in other areas of development cooperation with some success, and the democratization research community could bring into the discussion a fresher voice by more actively engaging donors and implementers in a frank conversation about improving the standards of evaluation today. Regarding this, at the conference we discussed how to mitigate risks of losing the necessary distance between research and practice if academics become mere evaluation consultants of democracy support.
This leads to a fourth priority area: the necessary conditions that facilitate mutual absorption between both communities avoiding confusion on our roles. Pundits on both sides of the fence often complain about the lack of skills, systems, and available time to successfully integrate research into practice or other way round. 'Practitioners don't read', 'papers are too academic' are oversimplifications: practitioners are supposed to act, and academics are supposed to be academic! Cross fertilization between communities could be facilitated in building more conducive organizational set-ups for institutional learning systems, that are user-friendly, and do not increase overheads beyond a reasonable, cost-efficient effort. All of this requires more incentives, less blaming and more creativity from both communities.