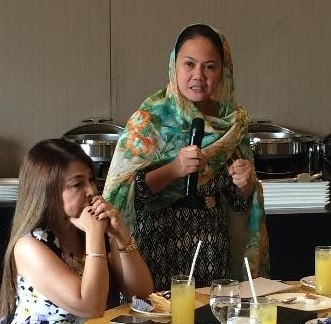 The paradox of poverty amidst Africa's abundant natural resource endowment
African countries have been endowed with a great number of important natural resources. However, as a result of poor management and conflicts, what should have been a blessing to many countries has instead been dubbed the 'resource curse' by many. Empirical findings for a number of African countries show that, on average, African countries endowed with natural resources, particularly those with oil, are out-performed by those without resources in terms of achieving sustainable development and poverty eradication.
A consensus has emerged in recent analyses on socio-economic transformation of Africa: successful harnessing of natural resources depends on transparent governance and on inclusive management practices. Unfortunately, poor governance records and inadequate management of the extractives industry also characterize many African countries endowed with abundant natural resources.
In addition, there is a close relationship between programmatic politics and sound management of extractives. Political parties in African countries have an important role to play in natural resources governance and can be fundamental pillars of their improvement. This engagement includes framing reforms that promote and reinforce accountability and responsiveness of governments, and resolving conflicts in a sustainable manner. Political party dialogue is often the only sustainable way to directly address the underlying structural and socio-political bottlenecks for political reform, and to provide an effective path to achieve consensus on critical development and democracy issues.
Meeting the challenges of good natural resources governance through inter-party dialogue
The Africa and West Asia Programme of International IDEA ran a side event to the Indaba Mining Forum, in partnership with the SADC Parliamentary Forum, Southern Africa Resource Watch (SARWATCH) and Open Society Foundation for Southern Africa (OSISA). Political party leaders and representatives of all the SADC countries—from ruling parties and opposition—as well as experts on both the extractives sector and political party support focused on the critical role of political parties in improving natural resources governance.
The February 2016 event on 'Inter-party Dialogue and Natural Resources Governance in Africa' enabled clear and implementable policy positions to improve natural resources governance within the framework of the African Mining Vision (AMV) and the First 10 Year implementation plan of the Agenda 2063. The discussions also reflected on the development of inclusive and participatory policy tools for extractives.
The following recommendations resulted from the dialogue:
Reinforce the programmatic dimension of African Political parties to allow them to play a proactive role in the democratic development process.
The Inter-party dialogue is one of the must pertinent tools to achieving this goal and must be promoted and supported around the continent, at national and regional levels.
The Pan African Parliament and the regional parliaments can play a critical role in this process and must benefit from capacity development programmes on democratic development issues.
African political parties must play an active developmental and regulatory role, and invest returns from natural resources into ensuring key socio-economic rights—such as access to health, education and water—and improving public services and environmental protection.
African political parties must put in place mechanisms to enhance the understanding and integration of applicable international legal and policy instruments, such as those that promote equity, participation, accountability and transparency.
African political parties must support the diversification of the economy in their countries and reduce the reliance on the mining sector alone.
African political parties must democratize the process of formulating natural resource and development policies.
African political parties must align national mining policies or manifestos to the Africa Mining Vision and other regional mining policy instruments.
African political parties must have access to information and invest in improving their technical knowhow on the different aspects of this sector.
African political parties must promote active participation and ownership of the principles of the African Mining Vision and the regional Parliamentary Barometer (like the SADC Barometer) for Natural Resource Governance.
African political parties must integrate the extractives sector into rural economies and develop models for community development agreements.
International IDEA will continue to improve programmatic capacities of African's political parties on natural resource governance within the framework of its annual work plan. The next inter-party dialogue on this issue is scheduled later this year for the political parties of central African countries.