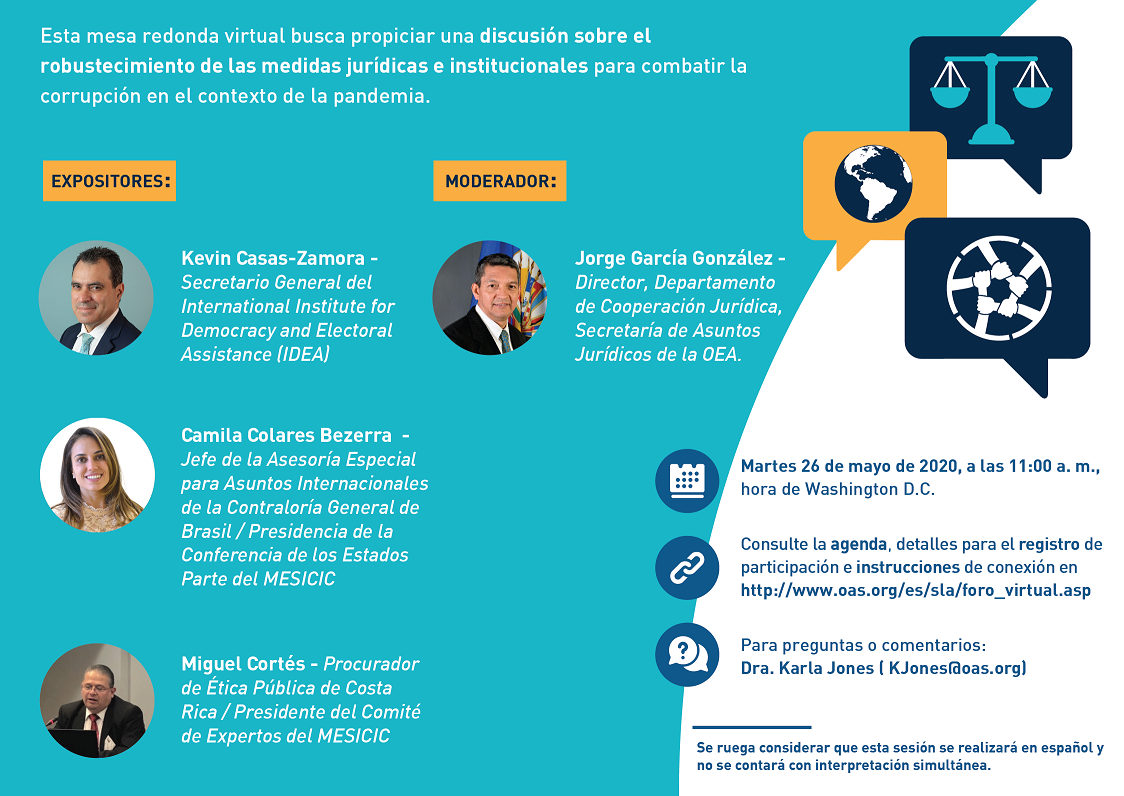 The Organization of American States (OAS) Secretariat for Legal Affairs invites the third session of the weekly Forum on Inter-American Law in times of pandemic: "Legal-Institutional Strengthening to combat corruption".
This virtual round table seeks to promote a discussion on the strengthening of legal and institutional measures to combat corruption in the context of the pandemic.
Speakers:
Kevin Casas-Zamora, Secretary General of the International Institute for Democracy and Electoral Assistance (IDEA).
Camila Colares Bezerra, Head of the Special Advisory for International Affairs of the Comptroller General of Brazil / Presidency of the Conference of the States Parties to the MESICIC.
Miguel Cortés, Public Ethics Attorney of Costa Rica / President of the MESICIC Committee of Experts.
Moderator:
Jorge García González, Director, Department of Legal Cooperation, OAS Secretariat for Legal Affairs.
—This session will be held in Spanish and there will be no simultaneous interpretation.
— The session will be recorded and will be available on video later on this web page.
— This session will take place on Tuesday, since Monday is a public holiday in the United States.
RSVP/Contacts:
For questions or comments, please contact Dr. Karla Jones via email: KJones@oas.org