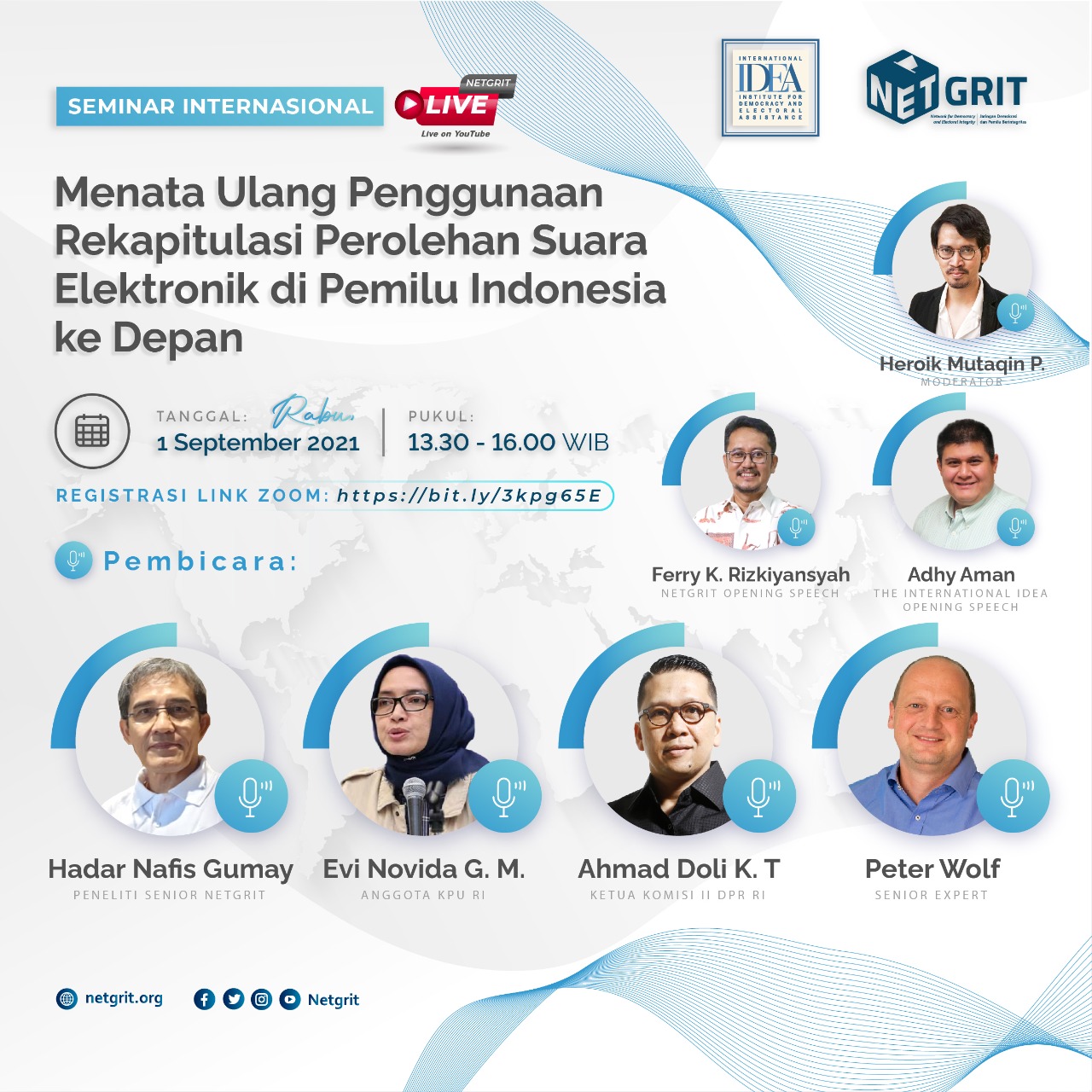 In connection with Indonesia's General Elections and Regional Head Elections (Pilkada) in 2024, International IDEA in collaboration with the Network for Democracy and Electoral Integrity (NETGRIT) assists the General Election Commission (KPU) in examining various options for an effective electronic vote recapitualation system.
The system is intended to quickly transmit vote-count results from polling stations to the public eye. Considering the massive magnitude of Indonesia's elections as the biggest one-day election in the world and the vastness of Indonesia's geography, careful considerations need to be taken before determining the appropriate optimal system.
International IDEA and NETGRIT have completed the study that involved discussions with leading IT experts and also election officials at the KPU. The findings and recommendations will be presented at the Webinar, followed by reactions from the KPU and the Parliamentary Commission in charge of Electoral Matters (DPR Commission II).
Partner Organizations/collaborators:
Network for Democracy and Electoral Integrity (NETGRIT)
RSVP/Contacts:
Individuals noted on any UN sanctions list (United Nations Security Council Consolidated List) or European Union sanctions list are not allowed to participate in any International IDEA events.
Useful Links / Information: