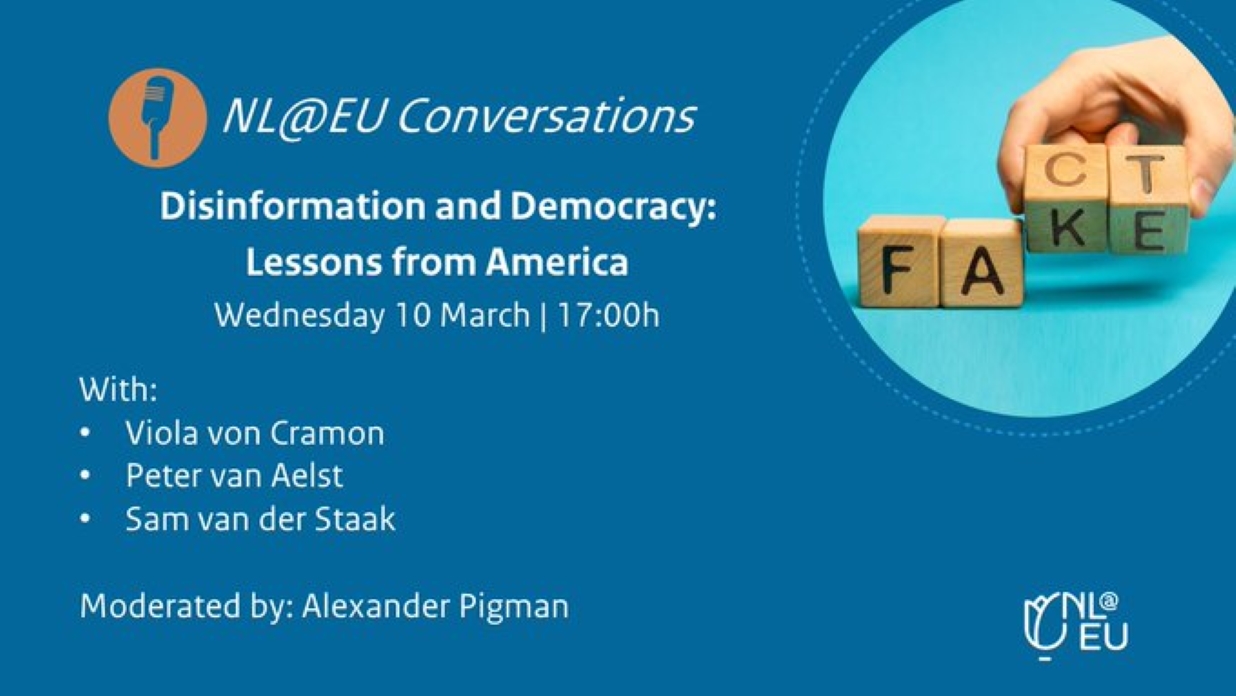 Content courtesy of the Permanent Representation of the Kingdom of the Netherlands to the European Union (NL PermRep)
How will disinformation shape European democracy in the years to come and how far-stretching are its consequences? The Dutch Permanent Representations to the EU is inviting you for an online discussion on this topical issue in the light of the upcoming Parliamentary elections in various European countries.
The pandemic and the lockdown have shown the power of online platforms, allowing us to connect and engage with others stuck in the confined spaces of their homes. At the same time, online platforms have proven to be fertile ground for the spread of misinformation and disinformation.
Last year's US elections gave us a clear example of disinformation online having a real-word impact. But there are many more examples. Around the globe mis- and disinformation can have an influence on national security, public health, economic or political stability, and can serve as a vehicle for undesirable foreign interference whilst undermining trust in democratic and legitimate institutions. So what does this mean for Europe? Especially looking ahead to the upcoming elections in the Netherlands, Germany and France.
We will be discussing these and other important questions with experts:
Viola von Cramon, MEP and member of the Special Committee on Foreign Interference in all Democratic Processes in the EU, including Disinformation;
​Peter van Aelst, Professor Political Communication at the University of Antwerp, and;
Sam van der Staak, Head of Programme at the International Institute for Democracy and Electoral Assistance.
The conversation will be led by Alexander Pigman, EU Correspondent for international news agency AFP.
Registration
Register here for this online event.
Shortly before the event, you will receive the log-in details via email.
Partner Organizations/collaborators:
The Permanent Representation of the Kingdom of the Netherlands to the European Union (NL PermRep)