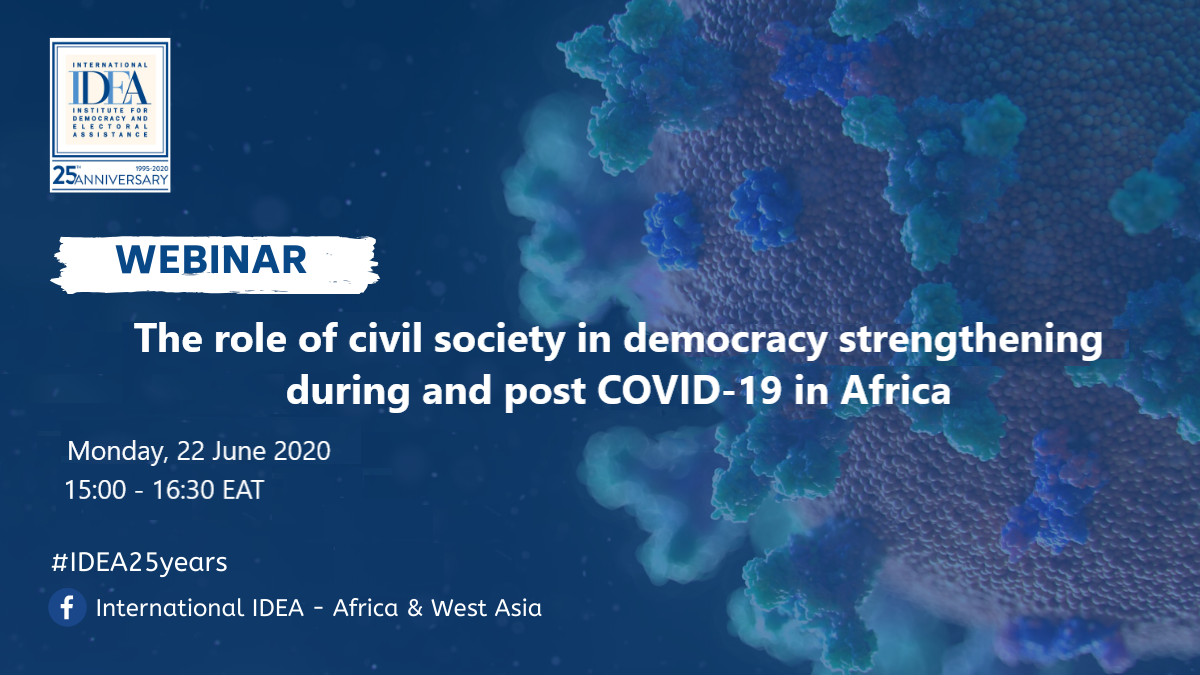 With 23 national elections scheduled in 22 countries, the African election calendar is busy in 2020. Four of these elections have already taken place in the first quarter of the year, before COVID-19 cases were reported in Africa. Apart from Ethiopia, no other African country has yet postponed scheduled national elections because of the pandemic. Burundi, Guinea and Mali held elections amidst the pandemic.
Most African countries declared a state of emergency in response to the pandemic, and some changes to electoral laws and procedures have been authorised under emergency laws without due parliamentary procedures. Moreover, the restrictions imposed during emergency rule limit fundamental rights and civil liberties and may have negative implications on integrity of elections held in such contexts.
Added to this, most regional and international organizations including the African Union Commission (AUC) and Regional Economic Communities (RECs) have suspended all activities that require travel and physical presence in Member State countries. This has implications for all pre-electoral assessment, election observation and electoral support activities, and casts further doubt on the integrity of affected elections.
in the absence then of international election observers occasioned by restrictions on travel, there is need to explore and strengthen alternative ways to ensure that the space and capacity to demand transparency and accountability remains open, throughout the electoral cycle, and in particular during the election periods. How could civil society election observation be strengthened and supported, and how can civil society engagement throughout the electoral cycles be framed during and after the pandemic? This will form the core of the discussion at this envisaged event.
Flowing out of the discussion is expected the development of recommendations for strengthening the role of civil society in democracy strengthening, in a broad sense as well as with a particular focus on election monitoring during and post COVID-19 in Africa. A joint report from the webinar, including the recommendations, will be drafted and disseminated to all relevant actors including policymakers.
Draft Programme
Welcome and opening remarks by the Ambassador of Sweden to Ethiopia, the African Union and IGAD, Torbjörn Pettersson.
Opening remarks by the AU Commissioner for Political Affairs, Minata Samate Cessouma.
Introduction of the Panelists – Moderator: Prof. Adebayo Olukoshi, Director for Africa and West Asia, International IDEA.
Democratization in Africa – trends and developments in times of the COVID-19 pandemic
Presentation by representative from International IDEA (TBD) .
The African CSO landscape and challenges in the COVID-19 context
Presentation by representative from Civicus (TBD).
Civil Society and Electoral processes in Africa 2020: the role and challenges
Presentation by representative (TBD) from EISA/Electoral Institute for Sustainable Democracy in Africa.
Interactive dialogue between the panelists and the audience
Q&A and discussion on the suggested recommendations to all stakeholders moving forward.
Conclusions and Recommendations
Partner Organizations/collaborators:
Embassy of Sweden in Addis Ababa, The Electoral Institute for Sustainable Democracy in Africa (EISA), CIVICUS and AUC-DPA