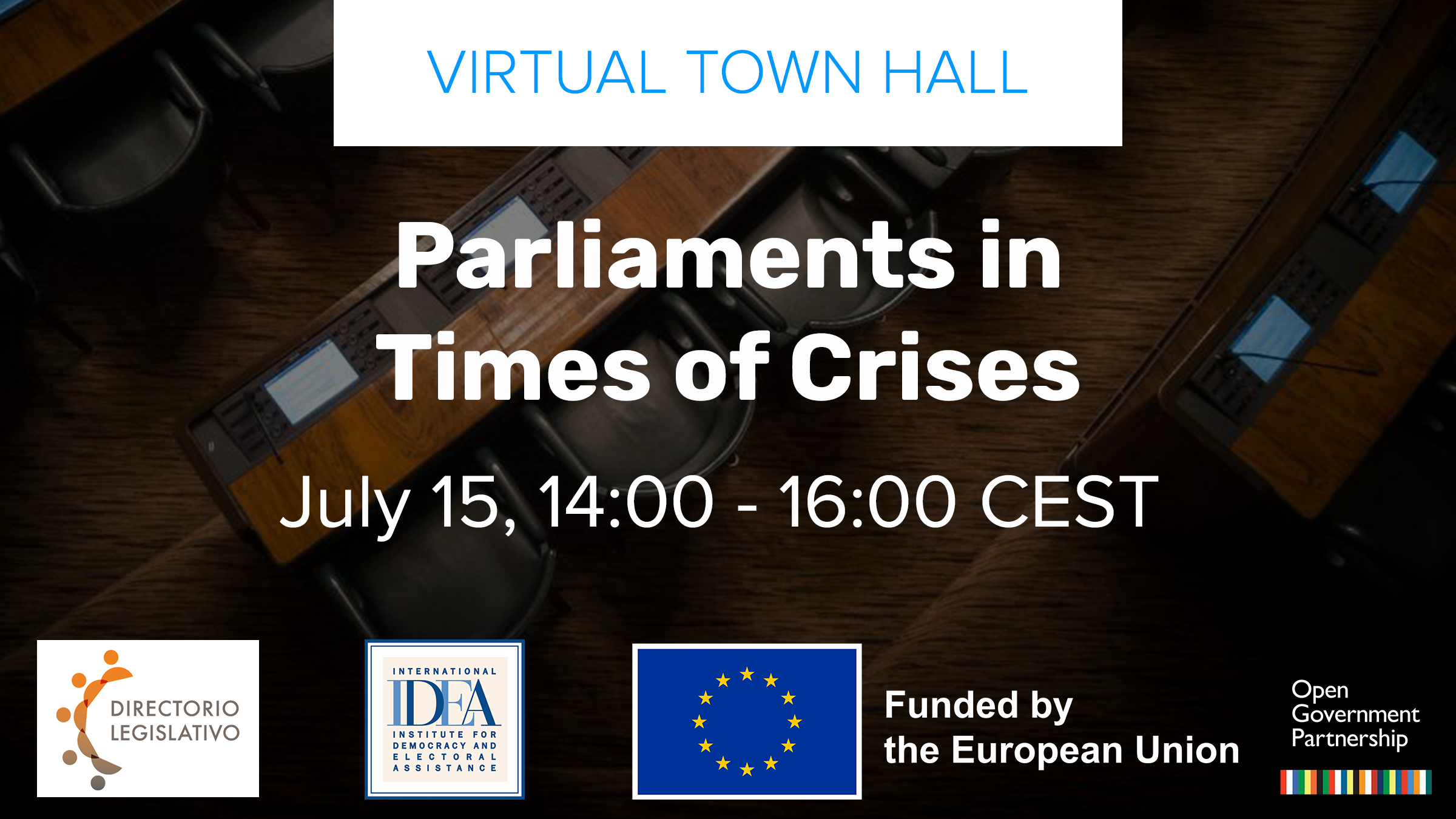 Challenges facing our representative democracies today cannot be met without open, transparent and accountable parliaments. Marking the launch of the Parliamentary Talks series, OGP, International IDEA and Directorio Legislativo invite policymakers, experts and civil society partners to take stock of the progress made and challenges faced by parliaments in strengthening democracy in the Eastern Partnership region.
The inaugural online event Parliaments in Times of Crises will open a series of conversations to take place over the next several months. The event will create space to reflect on the evolution of parliamentary openness and accountability in the region and the impacts of the pandemic - specifically focusing on the pandemic's impact on their oversight role, their relationship with the executive and effects on democratic law-making and openness to civil society actors. Speakers from Armenia, Georgia, Ukraine, International IDEA and OECD will share insights from their country contexts as well as comparative reflections from across the globe.
The event will run in a virtual Town Hall format, offering expert opinions from 4-6 speakers, followed by a participatory discussion through the Q&A function.
Interpretation into English, Russian and Georgian will be provided. The recording of the meeting will be available on the organizers' media channels after the event.
Partner Organizations/collaborators:
Open Government Partnership and Directorio Legislativo