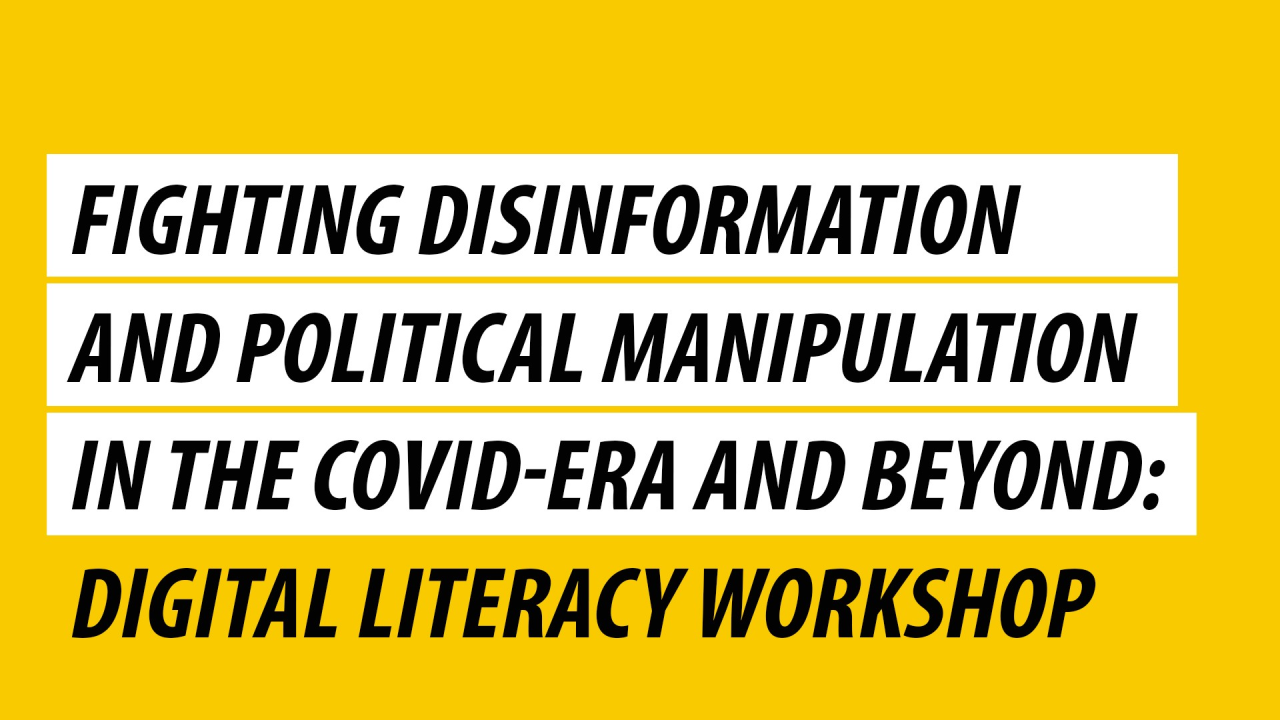 The European Youth Event 2021 (EYE2021) brings together at the European Parliament in Strasbourg thousands of young people from all over the European Union and beyond, to shape and share their ideas on the future of Europe.
It is a unique opportunity for 16 to 30-year-olds to interact in-person and online, inspire each other, and exchange their views with experts, activists, influencers and decision-makers, right in the heart of European democracy. Under the tagline "The future is ours", EYE2021 will run online activities from 4 October, leading up to the main event on 8 and 9 October 2021, which will feature both online and in-person activities in Strasbourg, as well as new hybrid formats.
Panel: Fighting Disinformation and Political Manipulation in the COVID-era and beyond
The discussion will take place on Friday, 8 October 2021 (13:15 - 14:30 CET), and looks to answer the following questions:
How can we make young people become the drivers of change in their communities?
What role can young people play in combatting disinformation and misinformation?
What new vulnerabilities has the rapid growth of online campaigning and online platforms opened up?
How can media literacy help to maintain the integrity of elections, and protect the democratic process from disinformation and other manipulation?
How can we counter disinformation and hate speech through education and training, to promote open political debates and an effective participation in society and democratic processes?
Moderator:
Alberto Fernandez Gibaja, International IDEA
Speakers:
Useful Links / Information: