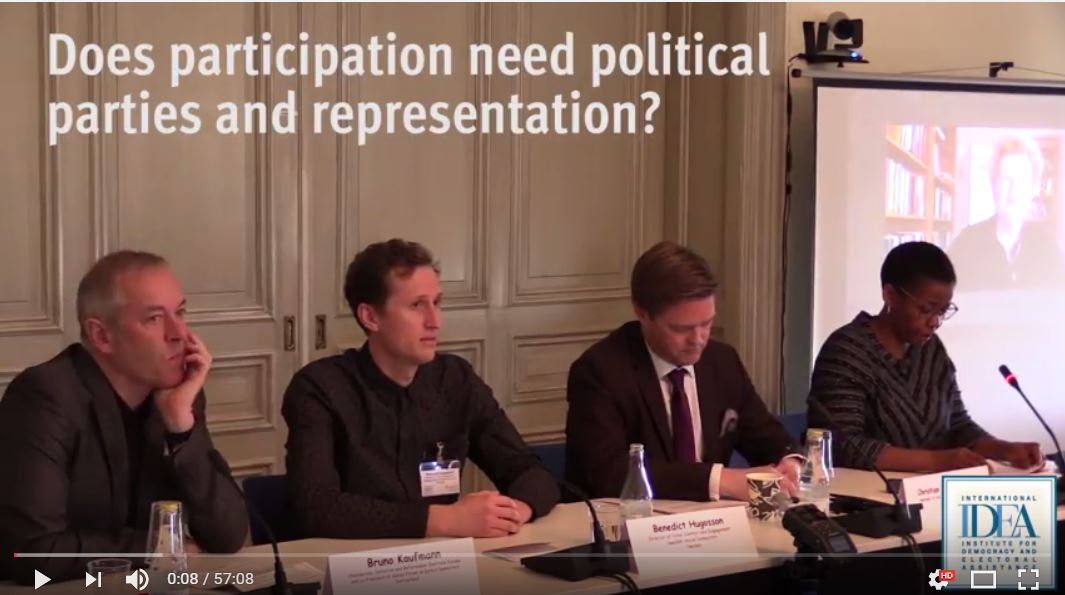 Today, most citizens endorse democracy but expect much more than a periodic opportunity at the ballot box. These citizens have access to an expanding repertoire of mechanisms to express criticism and influence political processes. These mechanisms can be participatory, deliberative or direct. What does this mean for political parties?
The seminar allowed for a discussion about forward-looking answers to following pertinent questions of our time:
Is the future of democracy more participatory? If so, what does this mean for traditional political parties, and how can they capitalize on these opportunities to empower their members and voters?
How are governments strengthening participatory mechanisms to make them more accessible and citizen-friendly?
How can new political leaders use these mechanisms to enrich rather than to undermine democratic values and representative institutions?
The panel offered different perspectives—politicians, activists, academics—from Sweden, Switzerland and the United Kingdom:
Christian Holm Barenfeld (Sweden, Member of Parliament, The Moderate Party)
Benedict Hugosson (Sweden, Director of Voter Contact and Engagement, Swedish Social Democrats)
Bruno Kaufmann (Switzerland, Chairperson, Initiative and Referendum Institute Europe and co-President of Global Forum on Direct Democracy)
Pippa Norris (United Kingdom, McGuire Lecturer in Comparative Politics at the John F. Kennedy School of Government at Harvard University; and member of the Board of Advisers, International IDEA)
Moderator: Keboitse Machangana (Director of Global Programme, International IDEA)
View the event:
Partner Organizations/collaborators:
Embassy of Switzerland to Sweden
Useful Links / Information: