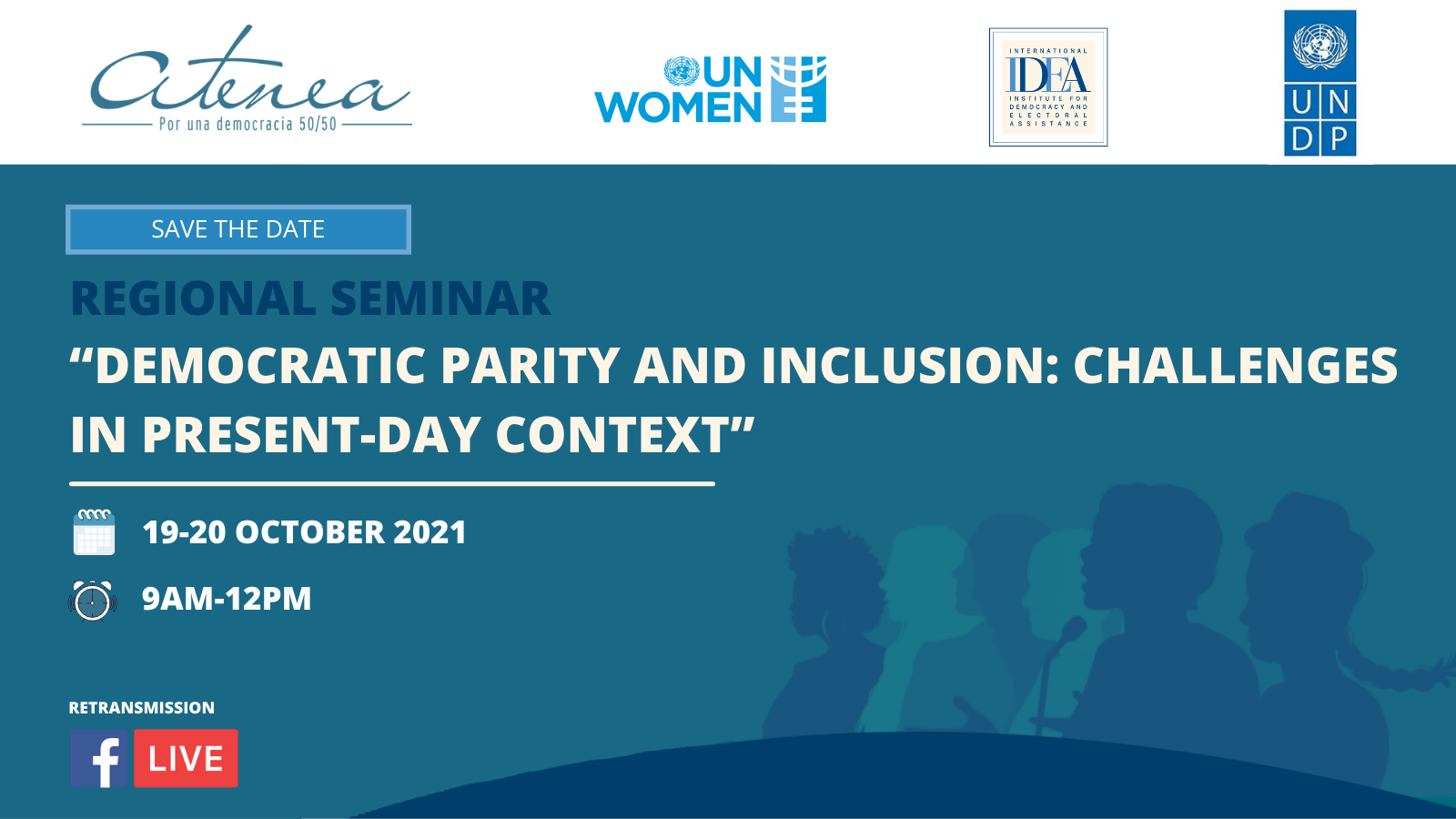 In light of the challenges that the region faces in terms of democratic governance, equality, inclusion, and in view of the achievement of the Sustainable Development Goals by 2030, the ATENEA initiative: Mechanism to Accelerate Women's Political Participation in Latin America, an inter-agency initiative led by UNDP, UN Women and International IDEA, is organizing this regional seminar with the objective of carrying out an in-depth reflection on the current socio-political context in Latin America.
The seminar will feature high-level panels with leading figures in the region in order to identify possible ways to strengthen democracy that lead to greater representation, greater accountability, greater citizen participation in political and public decisions, and thus contribute to strengthening confidence in political institutions towards an inclusive and equitable sustainable development.
The event will be held in Spanish, with simultaneous translation into English and Portuguese.
GENERAL AGENDA

Tuesday, 19 October
Initial greetings
Panel 1: Challenges for democratic governance in Latin America
Panel 2: Substantive equality and human rights at the center of democratic systems
Wednesday, 20 October
Panel 3: Towards parity and inclusive democracies in Latin America
Panel 4: The great electoral cycle 2021-24 Challenges and opportunities for the advancement of women's political rights
Closing of the seminar
Partner Organizations/collaborators:
Useful Links / Information: