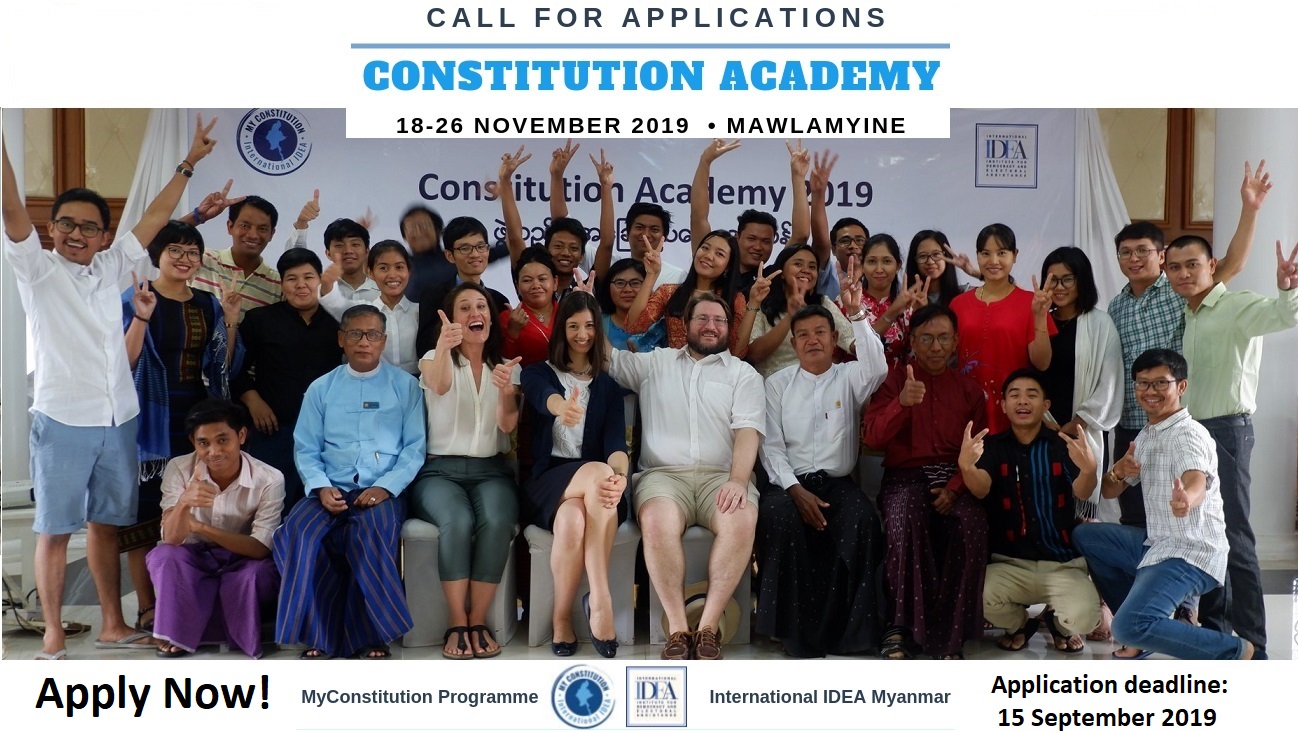 Call for Applications to our Constitution Academy (November 2019) is now open!
Myanmar Constitution Academy is a nine-day intensive course which provides participants an introduction to the key principles and core approaches on processes of constitutional design. November 2019 Constitution Academy will be the third Academy offered by the MyConstitution Programme.
The academy aims for participants to learn from leading international and local Myanmar experts in the fields of comparative constitutional law, and the history and development of constitutional law in Myanmar. The course focuses on the role of constitution-building in conflict settings, and in diverse or multi-ethnic countries, and the relevance of constitutional processes in managing such conflict.
Are you a Myanmar professional interested in constitution building? Do you wish to share your learning to promote constitutional culture in Myanmar? Apply now through the documents below!
Place: Mawlamyine, Myanmar
Duration: 18- 26 November 2019
Deadline: 15 September 2019
Application Process:
Applications must contain Curriculum Vitae and completed application form.
Applications can be submitted in either English or Myanmar (English is preferred but not necessary)
Applications must be submitted via email to my.constitution@idea.int by 15 September 2019.
Note: Applicants must be able to commit to participate for the full 9 days."