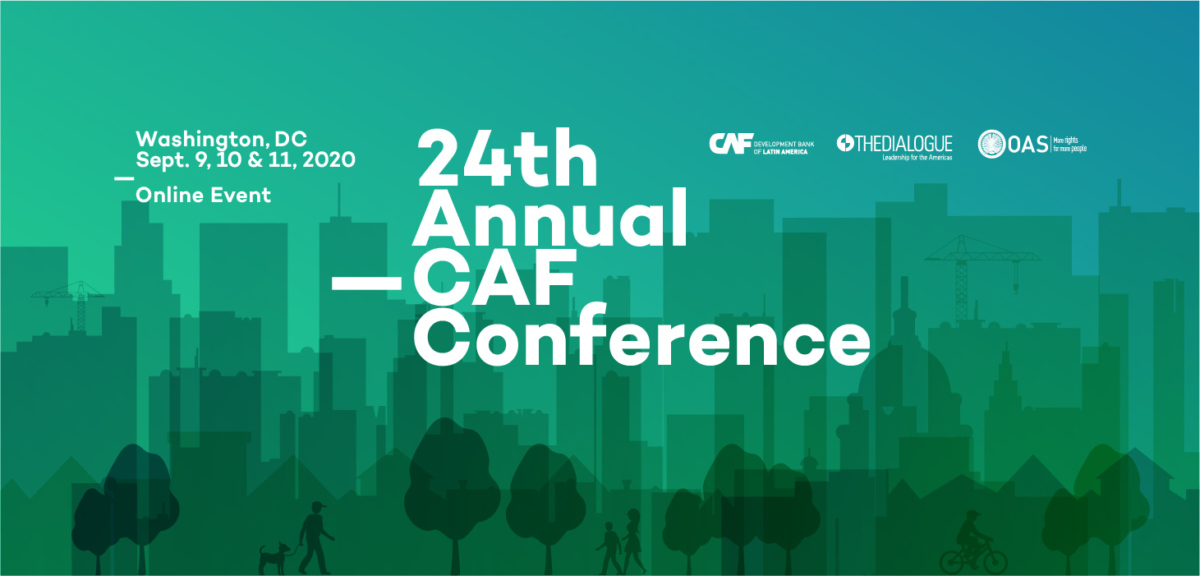 ONLINE EVENT: 24th Annual CAF Conference. Image credit: 2020 Inter-American Dialogue
Since 1996 the Annual CAF Conference has brought together more than 1,000 world leaders to converse about the most important developments facing the Americas.
For the first time in its twenty-four-year history, the conference will take place online over three days. We will create an important space for leaders to discuss how to confront best the global challenges brought about and exacerbated by the coronavirus pandemic and play a key role in shaping debate and policy in a new reality.
Kevin Casas-Zamora, Secretary-General at International IDEA is invited to this prestigious event, organized by Development Bank of Latin America, the Inter-American Dialogue, and the Organization of American States. His intervention will take place on Session V: Pandemic Politics: Impact on Democracy and Rule of Law in Latin America, 10:00-11:15 AM (ET).
You can find more information about the complete agenda and sessions of the event on the organizers' page: SEE AGENDA
Partner Organizations/collaborators:
The Dialogue - Leadership for the Americas
Useful Links / Information: