Back to overview
To Find Us: Dialogues and Alterities
10 June 2022 - 24 July 2022
5:00-8:30 PM (Peru)
Lima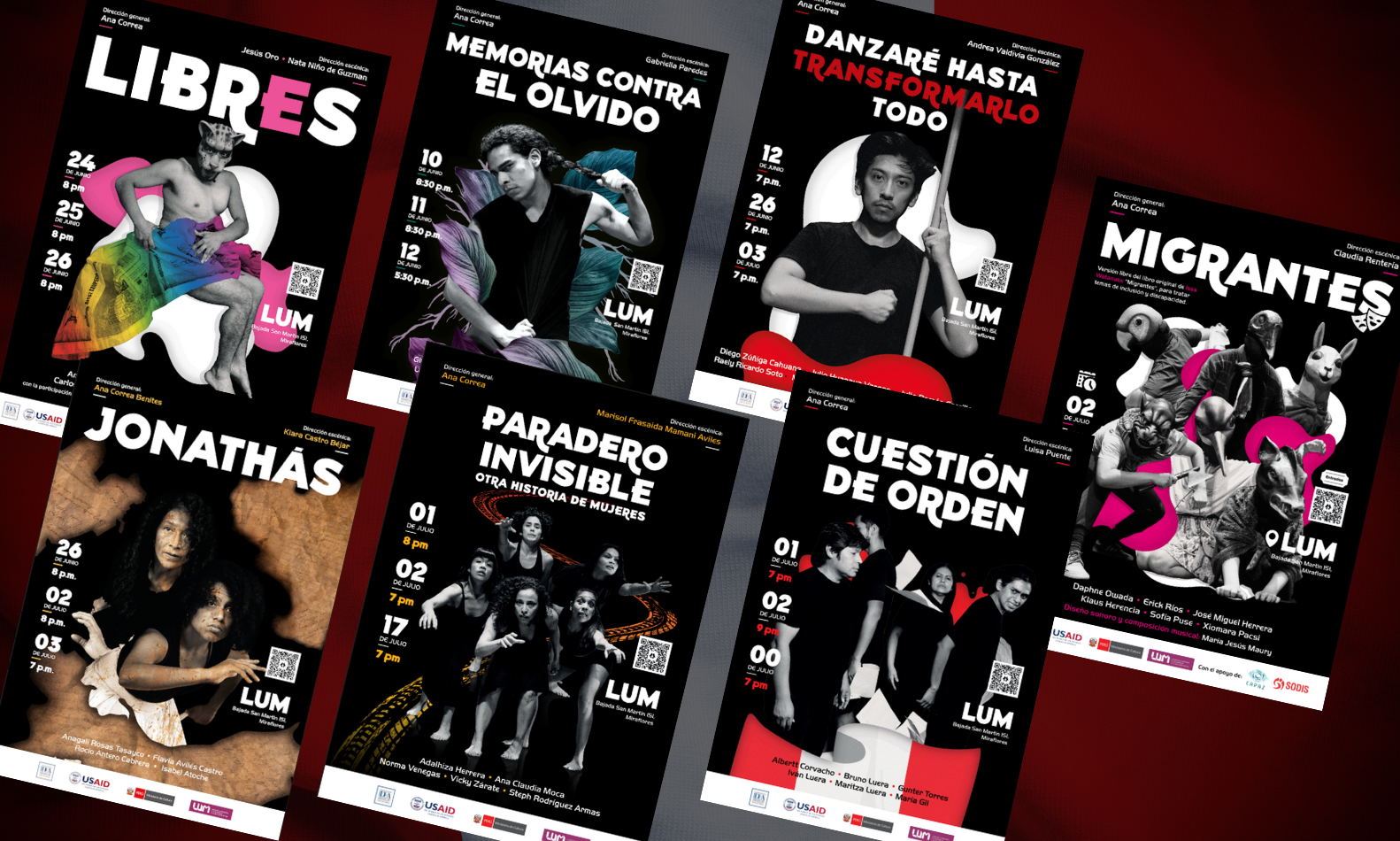 "To Find Us: Dialogues and Alterities" is a cycle of plays produced by International IDEA, USAID and the Place of Memory, Tolerance and Social Inclusion (LUM), with the aim of making visible the problems faced by historically excluded populations that need to be taken into account in the political agenda of the 2022 Regional and Municipal Elections.
With the support of various civil society organizations and under the general direction of Ana Correa, seven plays have been presented on weekends, from 10 June to 24 July, in the LUM auditorium, and some sessions at the Ricardo Roca Rey Theatre, headquarters of the Association of Amateur Artists, with performances between 5:00 and 8:30 pm.
Audiences are expected to understand the priorities and needs of people with disabilities, the Afro-Peruvian people, indigenous or native peoples, the LGTBIQ+ community, women and young people, in order to move towards a more solid and inclusive democracy.
All the plays have been created through a process of dialogue between artists and representatives of civil society to provide them with a look at the situation of traditionally vulnerable populations and their main demands for the next electoral campaign. Among these organizations, the NGO SODIS – Society and Disability, the Peruvian Network of Afro-descendant Youth - Ashanti Peru and Más Igualdad stand out.
For reservations and more details about the programming, go to https://linktr.ee/paraencontrarnos or to the social networks of International IDEA Peru and the LUM.
Feedback
We advance democracy worldwide, as a universal human aspiration