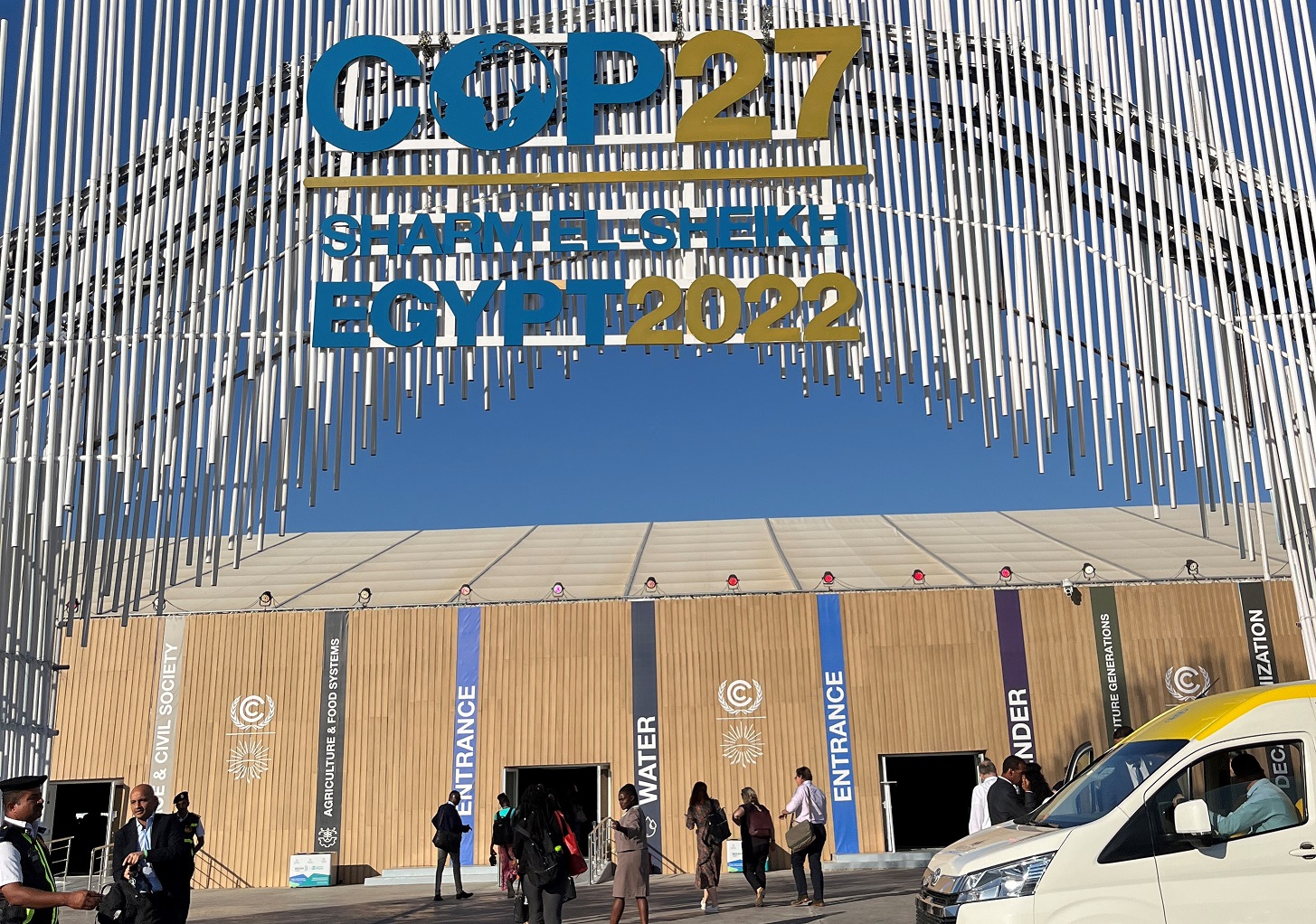 It was a sign of the times that just as the COP27 delegates began to fill the air-conditioned tents on the Sinai desert coast, concerns arose that the Egyptian host government could use the conference app to spy on attendees. Fear over authoritarianism had made its mark on what was meant to be an open forum for 200 countries negotiating commitments to reduce carbon emissions.
Many delegates were uneasy about Abdel Fattah El-Sisi's regime, with its record on human rights abuses and jailing opponents, holding COP27 in the first place. But no one seemed in the mood to exclude countries from COP27 (perhaps with Russia as the exception). If you boycott Egypt, then the question arises, why not exclude one of the world's biggest emitters, China? That would essentially stall global climate talks.
The issue went to the heart of the climate change crisis and the role of democracy. If governments are going to be one of the motors for climate change solutions, how do you fit in the fact that many of them spy on and jail their own citizens? Should democracies be bothered at all with pressing for civil rights in the great power politics of climate negotiations? Should the values of democracy play second fiddle to solutions to the climate crisis, or are democratic values key to the solutions to the climate crisis?
In this regard, COP27 could seem like Alice in Wonderland, a topsy turvy world upending conventional common sense. It was indeed Egypt that criticized wealthy nations for 'backsliding'—but not in terms of International IDEA's own Global State of Democracy indices. Rather Egypt accused the West of backsliding on promises to provide the billions of dollars needed for poorer nations to mitigate and adapt to climate change.
Egypt's view was echoed by many nations from the Global South. Talk of democracy is empty, they argued, if the basic human rights of the world's population—the right to the likes of clean water and livable temperatures—are not met. In the eyes of many activists at COP27, the democratic and wealthy West was indeed 'backsliding'.
As some had predicted, initial concerns about Egypt's human rights were eventually overshadowed by the last-minute drama in the final, second week of the Summit, when countries agreed to a 'loss and damages' fund to pay for climate-related damage to developing nations , but backed down on greater cuts to greenhouse-gas emissions and an end to fossil fuel use.
Essentially, as Mexico's chief climate negotiator Camila Zepeda admitted, governments may have sacrificed any meaningful progress on cutting carbon emissions to win an agreement on financial help to poor nations.
Financial help for poor nations is laudable, but as UN Secretary-General Antonio Guterres said, 'it's not an answer if the climate crisis washes a small island state off the map- or turns an entire African country to desert.'
The COP27 Summit showed that, rather than any sense of democratic nations uniting at COP27, the real battle lines drawn were increasingly between poorer countries and richer ones, between international business-as-usual relations and the recognition of human rights for poorer nations.
Aside from the accord over the 'loss and damage', another sign of this trend was the South Pacific Island of Vanuatu's proposed petition to the world's top court—the UN's International Court of Justice—to take a stance on protecting people from climate change. It gained support from nearly half of COP27 countries. A final court ruling could give a non-binding judgement over financial obligations countries have on climate change and define it as a human rights issue.
The Vanuatu proposal was, thanks to lobbying from group of Pacific Island law students, a sign of how open democratic processes can introduce innovative, bottom-up policy. The energy that came with the announcement—in a packed auditorium of cheering delegates—contrasted with the dreary plenary, where most of the time world leaders gave drab speeches, if anything playing up to their domestic audiences rather than anyone in the room.
Indeed, taking a packed bus to the conference center every morning was a microcosm of this wider energy of civil society. One morning, I sat by a Scottish engineer chatting to a Fiji delegate about sea level rises in Malaysia. Two Zimbabwean delegates joined in the conversation, while a Bhutanese woman stood nearby. Quickly the bus became an open, fresh discussion on climate policy.
It showed that if democratic values were on hand at this UN Summit, it was with civil society, from IT entrepreneurs to Indigenous groups. If democratic governments are to remain relevant in climate-change policy, the official suited delegates should take heed from the likes of Vanuatu's students.
Disclaimer: Opinions expressed in this commentary are those of the author and do not necessarily represent the institutional position of International IDEA, its Board of Advisers or its Council of Member States.