Back to overview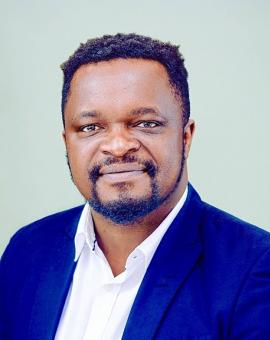 Tonderai Mazingaizo
Head of Finance and Operations, Africa and West Asia
Tonderai Mazingaizo
Head of Finance and Operations, Africa and West Asia
Tonderai is the Head of Finance and Operations for International IDEA's Africa and West Asia Region based in Addis Ababa, Ethiopia.
Tonderai is responsible for the overall leadership and oversight of Finance & Accounting, Administration, Human Resources, Procurement & Logistics and Information & Communication Technology units in the Africa and West Asia Region; directly guiding, leading and motivating teams across the Region. Tonderai collaborates with the Executive Division and the Regional Director, providing strategic decision support. Tonderai is a technical leader in finance and operations, with over 16 years' experience working in Afghanistan, Germany, South Africa and Zimbabwe.
Prior to joining International IDEA on 15 August 2021, Tonderai was the Director of Finance and Operations (based in Kabul, Afghanistan) where he led the finance and operations for a British International Non-Governmental Organisation. Tonderai has extensive experience in finance and operations in the development sector where he has been a key technical resource to ensure the delivery of effective and efficient aid mechanisms. He has diverse exposure to a variety of development sectors including emergency response, democracy & governance, trade & development, regional integration, corporate governance, agriculture, business environment reform, environmental management, disaster risk reduction, livelihoods development, infrastructure development, media, and development consultancy.
Expertise
Financial Management, Internal Controls, Grants Management, Systems design and optimization, Operations Management & Strategic Management
Education
MA , Development Finance, University of Stellenbosch-Cape Town, South Africa; Bachelor, Accountancy Honours, University of Zimbabwe-Harare, Zimbabwe
Location
Addis Ababa, Ethiopia