Back to overview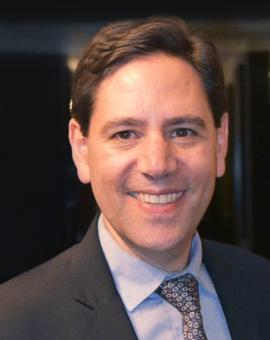 Salvador Ignacio Romero Ballivián
Head of Programme, Paraguay
Salvador Ignacio Romero Ballivián
Head of Programme, Paraguay
Salvador Romero Ballivián is the Programme Director of International IDEA in Paraguay since 2022.
Romero Ballivián, a Bolivian national, is a researcher, author and teacher with a PhD in Political Sociology from the Paris Institute of Political Studies (Sciences Po). He has twice served as President and member of Bolivia's Supreme Electoral Tribunal (2004 - 2008; 2019 - 2021), as well as Vice-President of the Departmental Electoral Court of La Paz.
His broad experience includes serving as the first director of the National Democratic Institute in Honduras, director of the Electoral Advisory and Promotion Centre of the Inter-American Institute of Human Rights (CAPEL/IIDH), member of the Special Electoral Mission under the Peace Accords in Colombia, responsible for the electoral division of the Mission to Support the Fight against Corruption and Impunity in Honduras (MACCIH, by its acronym in Spanish), and, on two occasions, executive secretary of the technical team in support of the Mexican electoral processes, organised by CAPEL/IIDH and the EMBs (2018, 2021).

His extensive bibliography includes "Elections in Latin America" (2021), considered a reference work on the subject. His articles on political issues have been published in newspapers, magazines and books in some fifteen countries in Latin America and Europe. He has also carried out research for international organizations (International IDEA, UNDP, OAS, KAS, FES) and participated in international electoral observation missions in more than fifteen countries in the Americas and Africa.
As a teacher, he has lectured in different degree programmes in the main universities of Bolivia, as well as in short programmes in several Latin American universities. He has also delivered conference lectures in some twenty countries.
Salvador joined International IDEA on 21 March 2022.
Expertise
Latin America, Elections, Democracy, Citizenship
Education
Ph.D. in Political Sociology (Sciences Po)
Languages
English, French, Spanish
Location
Asunción, Paraguay