Back to overview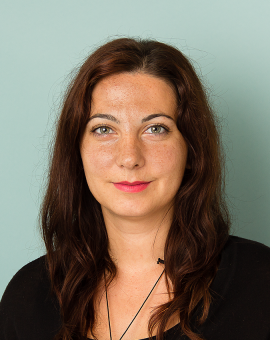 Lina Antara
Programme Officer
Lina Antara
Programme Officer
Lina Antara was a Programme Officer on Democracy and Diversity from 2015 to 2018.
Antara's work focused on strategies for the political inclusion of marginalized groups, including ethnic and religious minorities, LGBTI people, women, migrants and refugees. Among other things, Ms. Antara designed and managed the Project "Refugees, Asylum Seekers and Democracy" (2016-2018) and co-authored the report Political Participation of Refugees: Bridging the Gaps. In addition, Ms. Antara coordinated the publication and dissemination of the report Women in Conflict and Peace, as well as the development of International IDEA's Global State of Democracy Indices.
Previously, Antara worked with International IDEA in Myanmar, providing electoral assistance to the Union Election Commission during the historic 2015 general elections. In addition, she worked with International IDEA's Electoral Processes Programme (2012-2014) conducting research for the Electoral Justice Database and the ACE Electoral Knowledge Network. Prior to this, Ms. Antara worked at the Court of Justice of the European Union and the European Parliament in Luxembourg.
Antara also served as election observer with the OAS in Panama (2014) and with the EU in Liberia (2017), and was the Lead Researcher for Panama and the USA for Global Integrity's Money, Politics and Transparency Project.
Articles related to Lina Antara's work:
How Can Refugees Participate in Politics? (The Robert Bosch Stiftung, September 2017)
'Political participation of migrants in Sweden is important for the quality of democracy' (The Local, 4 September 2018)
Expertise
Diversity and Inclusion, Electoral Processes, Political Finance
Education
LL.M. in European Litigation, University of Luxembourg, Luxembourg; Postgraduate degree in International Election Observation and Electoral Assistance, University of the Basque Country, Spain; B.A. in Law, Aristotle University of Thessaloniki, Greece
Languages
English, French, Greek, Italian, Spanish
Location
Stockholm, Sweden