Back to overview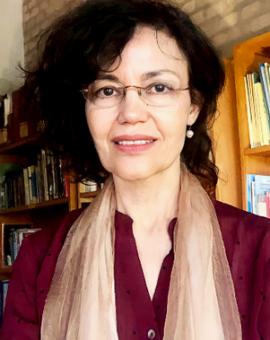 Carmen Echauri
Programme Officer
Carmen Echauri
Programme Officer
Carmen Echauri is the Programme Officer for Political Participation and Representation in the Paraguay office.
Carmen is a sociologist specialized in human rights and gender, democracy, and political participation. With over 20 years of professional experience in international cooperation, she has previously worked with different UN agencies, CIDA, IFES, and various national NGOs. Her core skills are political analysis, research, social planning, and writing. She is passionate about politics, equality, and all forms of art that can communicate and connect people, especially literature.
She joined International IDEA in December 2020.
Expertise
Human Rights, Gender, Political Participation and Representation
Languages
English, Spanish
Location
Asunción, Paraguay