Back to overview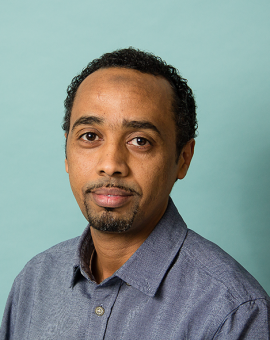 Abubeker Abdulalim Abdulkadir
Accountant
Abubeker Abdulalim Abdulkadir
Accountant
Abubeker Abdulalim Abdulkadir is the Accountant in International IDEA's Executive Division since 2017.
Abdulkadir is responsible for functions related to accounts payable, invoicing, general accounting procedures, file maintenance and related reporting. He works closely with the Financial Controller in the preparation of year-end financial statements. He supports the finance and administration staff at HQ and in the regional offices.
Before he joined International IDEA, Abdulkadir was Accountant of the Northern Dimension Partnership in Public Health and Social Well-being (NDPHS secretariat - a cooperative effort of ten governments, the European Commission and eight international organizations) in Stockholm, Accountant of the European Commission Delegation to the Republic of Sudan, Internal Auditor of the University of Asmara and Finance and Auditing Specialist of the Eritrean Human Resources Development (EHRD) Project.
Abdulkadir was a medal winner as an outstanding student of the 2002 academic year from College of Business and Economics, University of Asmara. He was also listed in the Dean's list of honorable and outstanding students. He was also awarded World University Service Scholarship Awards.
Expertise
Finance, accounting and auditing
Education
BA in Accounting and Finance (University of Asmara, Eritrea), Association of Certified Chartered Accountants (United Kingdom)
Languages
Amharic, Arabic, English, Swedish
Location
Stockholm, Sweden