Back to overview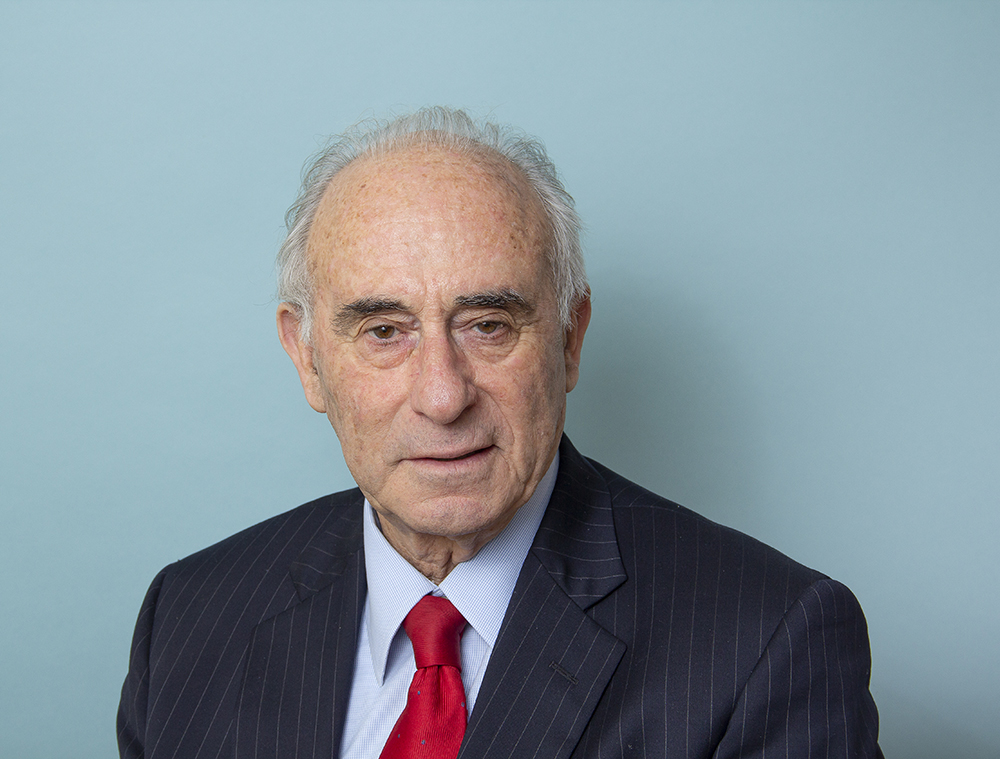 Sergio Bitar
Former Board Member
Sergio Bitar has served as a member of the International IDEA Board of Advisers from 2015 to 2021 and as Vice Chair of the Board from 2019 to 2020.
Bitar currently serves as the President of the Chilean Council for Prospective and Strategy, and President of the Corporación Museo del Salitre, a UNESCO World Heritage site in Northern Chile. and is a member and non-resident senior fellow at the Inter-American Dialogue, where he directs the Global Trends and Future Scenarios Project.
His previous positions in Chile include: Minister of Public Works (2008–10); President Party pro-Democracy (PPD, 1992–94, 1997–2000, 2006–2008); Minister of Education (2003–2005); Senator (1994–2002); and Minister of Mining (1973).
He was a Visiting Fellow at the Harvard Institute for International Development from 1974 to 1976, a Visiting Fellow at the Smithsonian Institution's Latin American Program from 1982 to 1983.
Bitar has also received numerous awards, including the national honor of "Engineer of the Year" by the Chilean College of Engineers Guild Association in 2016, the gold medal of the Institute of Engineers in 2017, and the O'Donnell Democracy Leadership Award in 2017.
He has been a member of the University of Chile Higher Council (2014-18), and member of the board of the Universidad Católica de Temuco, Universidad Mayor y Universidad de Santiago.
He has published extensively on topics related to democracy, global trends, and strategic foresight. He is co-editor, with Abraham F. Lowenthal, of Democratic Transitions: Conversations with World Leaders (Johns Hopkins University Press, 2015).
Some of his recent books include:
El Futuro del Trabajo en America Latina ¿Cómo impactará la digitalización y qué hacer? Inter-American Dialogue, Washington, 2019
Tras la Huella de un Inmigrante Sirio en Chile. La Vida de Nazmi Bitar, Equipo Gráfico Impresores, Santiago, 2019
How Foresight Could Strengthen Governance in Latin America, Inter-American Dialogue, Washington, 2019
How and Why Latin America must think about the Future, Inter-American Dialogue, 2016; Tendencias Globales y el Futuro de America Latina, CEPAL, 2016;
El Gobierno de Allende, Pehuén, 4rd edition, 2017: Chile, Bolivia, Peru. Un Futuro Común, Aguilar, 2011;
Prisoner of Pinochet, University of Wisconsin University Press,2018; Dawson Isla 10, 14 edition, Pehuén, 2018; Italian edition, Teti Editore, 2015; French edition, Tiresias, 2017.
Chile Mas Allá del Bicentenario, Planeta, 2009.
Bitar holds a degree in Civil Engineering from the University of Chile. He studied Economics at the Centre d'Études des Programmes Economiques (Diplome, France), and holds a Masters´ degree in Public Administration MPA (Harvard University).