Back to overview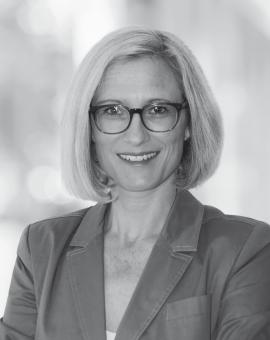 Dr Julia Leininger leads the research department "Transformation of political (dis-) order", at IDOS, the German Institute of Development and Sustainability (formerly German Development Institute). IDOS is a world-leading research institute and think tank for global development and international cooperation. Dr Leininger is an outstanding expert on international support to democracy whose work covers numerous aspects at the interface of political regimes, social cohesion and sustainability
Dr Leininger has developed her distinguished profile as an expert in international democracy since 2003. She has led various policy-oriented research projects which analysed different facets of international democracy support, in particular the effectiveness of democracy support in fragile contexts, the role of value orientations for democracy support, and inequality and autocratisation. Being a comparative analyst, her work focuses on African politics and is open to comparisons with other world regions.
Her most recent work focuses on democracy protection in the face of increasing autocratisation, on perceptions of democracy support among elites and officials in development cooperation, the effectiveness of international democracy protection, on the integration of political institutions and conflicts in future scenarios and the relevance of regime types for the integrated implementation of the Sustainable Development Goals. She co-leads the research project "Social cohesion in Africa", which tackles the relation between democracy and social cohesion. She and her team developed an approach of accompanying research for impact measurement of governance and development projects.
Dr Leininger's profound experience in policy advice for international democracy support is outstanding in Germany and abroad. As a programme Chair at IDOS, she has acquired broad experience in providing high-level, strategic policy advice to ministries, international organisations, political foundations and NGOs. She has also been a member of the advisory board of the OECD Governance Network (GovNet). Most recently, she contributed to the elaboration of strategies for international democracy support for various donors.