39. Are there limits on the amount a political party can spend?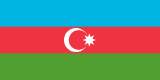 Azerbaijan
Answer
No
Source
Articles 156.2.2., 156.4, 156.4.1. and 156.5. Election Code of the Republic of Azerbaijan, 2003 (amended 2018). http://www.msk.gov.az/uploads/qanunvericilik/Election-code_2020.pdf
Source: COE/GRECO (2010) Third Evaluation Round Evaluation Report on Azerbaijan Transparency of Party Funding (Theme II) 27 September - 1 October 2010, GRECO Secretariat, Strasbourg. https://rm.coe.int/CoERMPublicCommonSearchServices/DisplayDCTMContent?documentId=09000016806c6608
Comment
The Law on Political Parties does not impose any quantitative or qualitative restrictions or limits on expenses for routine activities of political parties. However, […] funds of candidates or political parties, which have nominated a registered candidate or political parties in a bloc of political parties -- the value of the funds may not be more than 150 thousand manats;
[…] Election funds of political parties and blocs of political parties may be formed only from the following financial resources: special funds of political parties and blocs of political parties not exceeding 500 thousand manats (such funds of blocs of political parties are formed from the funds of political parties which are included in that bloc);
…] The maximum limit of the election fund assets of a political party or bloc of political parties shall be determined by multiplying this amount.