39. Are there limits on the amount a political party can spend?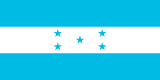 Honduras
Answer
Yes
Source
Subsection 15 Article 5, Article 14 and Article 15. Financial, Transparency and Oversight of Political Parties and Candidates Law, 2017.
Comment
The Finance, Transparency and Control Unit will be in charge of controlling the financial behavior of each political party. The spending limits for electoral campaigns are determined by the Superior Electoral Court for each electoral process.