39. Are there limits on the amount a political party can spend?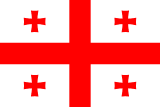 Georgia
Answer
Yes
Source
Article 25(1), Organic Law of Georgia on Political Associations of Citizens, 1997. Article 54, Election Code of Georgia, 2011.
Comment
Georgian legislation limits the amount that the electoral subject can spend, either in the pre-election period or in other periods of time.