39. Are there limits on the amount a political party can spend?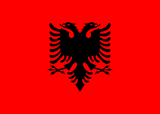 Albania
Answer
Yes
Source
Article 92/2, The Electoral Code, 2020
Comment
The total expenditures made by an electoral subject, including its candidates, for an electoral campaign must not exceed 3 times the highest amount that an electoral subject has received from public funds for electoral purposes, in accordance with Article 88 of this Law. Any electoral campaign expenditure shall be documented and implemented in compliance with the effective fiscal legislation. For the purpose of this Law, "campaign expenditure" shall mean any expenditure made by a party or its candidates for electoral campaign purposes, regardless of the date it is made.