39. Are there limits on the amount a political party can spend?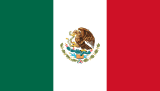 Mexico
Answer
Yes
Source
Artículo 243.
1. Los gastos que realicen los partidos políticos, las coaliciones y sus candidatos, en la propaganda electoral y las actividades de campaña, no podrán rebasar los topes que para cada elección acuerde el Consejo General.
Source: General Law on Electoral Institutions and Procedures, 2017
Comment
The spending limit is determined by the National Electoral Institute's General Council.