39. Are there limits on the amount a political party can spend?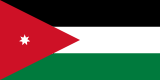 Jordan
Answer
Yes
Source
Executive Instructions No. (7) For the Year 2016 on Guidelines for Electoral Campaigns Publicity
Comment
Art 14 (B) "A maximum ceiling for spending on publicity campaigns will be set against
specific criteria in line with the size of the constituency, the number of voters and
the standard of living. Electoral lists shall abide by the maximum ceiling for
spending specified according to the following:
1. For Amman, Irbid and Zarqa constituencies the ceiling for spending is set as
not to exceed (5) Jordanian Dinars per voter and multiplied by the number of
voters in the respective constituency.
2. For the rest of governorates, the ceiling for spending will be set as not to exceed
(3) Jordanian Dinars per voter multiplied by the number of voters in the
respective constituency."