Is e-voting currently used in any elections with EMB participation?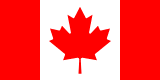 Canada
Answer
Yes, in politically-binding sub-national elections (e.g. elections for regional legislature or executive office etc.)
Source
Canada, Elections Canada, A Comparative Assessment of Electronic Voting, accessed 26 October 2019
CBC News, Ontario to use electronic voting machines for first time in spring election, May 09, 2018, accessed 26 October 2019
Government of Canada, Online Voting: A Path Forward for Federal Elections, January 2017, accessed 26 October 2019
Comment
Canada has been using e-voting only in sub-national elections.