Is e-voting currently used in any elections with EMB participation?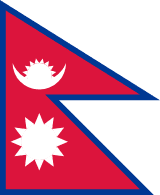 Nepal
Answer
No, e-voting is not used currently
Source
Research conducted by International IDEA's Programme Assistant in Nepal
Comment
E-voting was used in the First Constituent Assembly Election 2008 at Kathmandu Constituency No. 1 and the Second Constituent Assembly By-election 2014 and 2015. However, e-voting has not been used in the elections held in 2017/18.