Back to overview
Global State of Democracy Report and the experience of elections in Mongolia during the COVID-19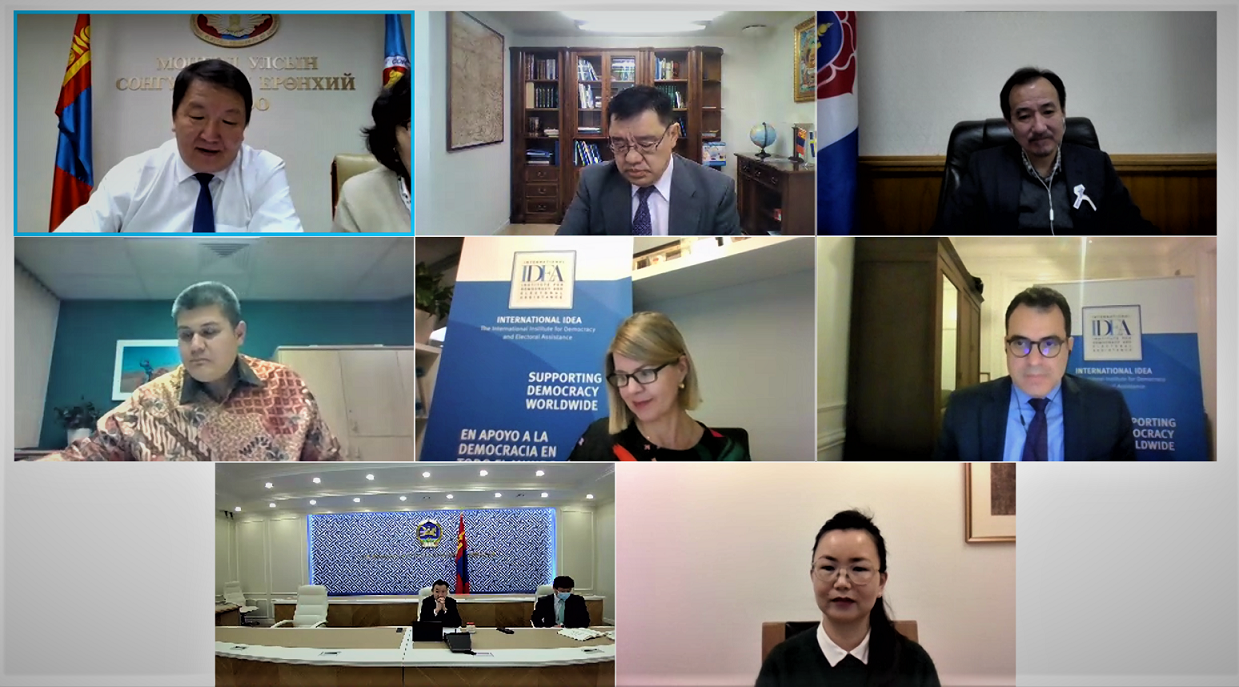 On Friday 11 December, the Ministry of Foreign Affairs of Mongolia and International IDEA co-organized a webinar to present the findings of International IDEA's report The Global State of Democracy 2019: Addressing the Ills, Reviving the Promise in Mongolia. The webinar explored the state of democracy in Mongolia today, as well as in Asia and the Pacific as a whole, and provided valuable lessons from managing a general election during the COVID-19 pandemic.
The webinar facilitated high-level dialogue with prominent speakers on the existing challenges for Mongolian democracy, some of which have been accelerated as an effect of the global pandemic. The session was opened by the State Secretary of the Ministry of Foreign Affairs of Mongolia, H.E. Mr Nyamdorj Ankhbayar, who highlighted the need to share and compare country experiences to improve democracy in the region. "We are stronger when we come closer together to meet the current challenges to democracy", Mr Ankhbayar stated, emphasizing Mongolia's continued commitment to supporting democracy in their region.
International IDEA's Secretary-General, Dr Kevin Casas-Zamora, concluded that we need to identify the lessons learned to date to be better equipped to face the ongoing pandemic as well as future crises. Noting that international cooperation will play a significant role in this task, the Secretary-General welcomed the enhanced collaboration and mutual learning with Mongolia. Dr Casas-Zamora underlined that we need to build global coalitions to protect democracy and that efforts should not end there: "we need to go beyond defending democracy, we must reinvent democracy and reinvigorate it".
The webinar participants included Mr N. Ankhbayar, State Secretary at the Ministry of Foreign Affairs of Mongolia, Mr D.Tsogtbaatar, Member of the State Great Hural of Mongolia, Mr P. Delgernaran, Chairman of the General Election Commission of Mongolia, Dr Kevin Casas-Zamora, Secretary-General, International IDEA, and Ms Leena Rikkilä Tamang, Regional Director, Asia and the Pacific Programme, International IDEA. The webinar was moderated by Mr Adhy Aman, Senior Programme Manager at International IDEA's Regional Programme for Asia and the Pacific.