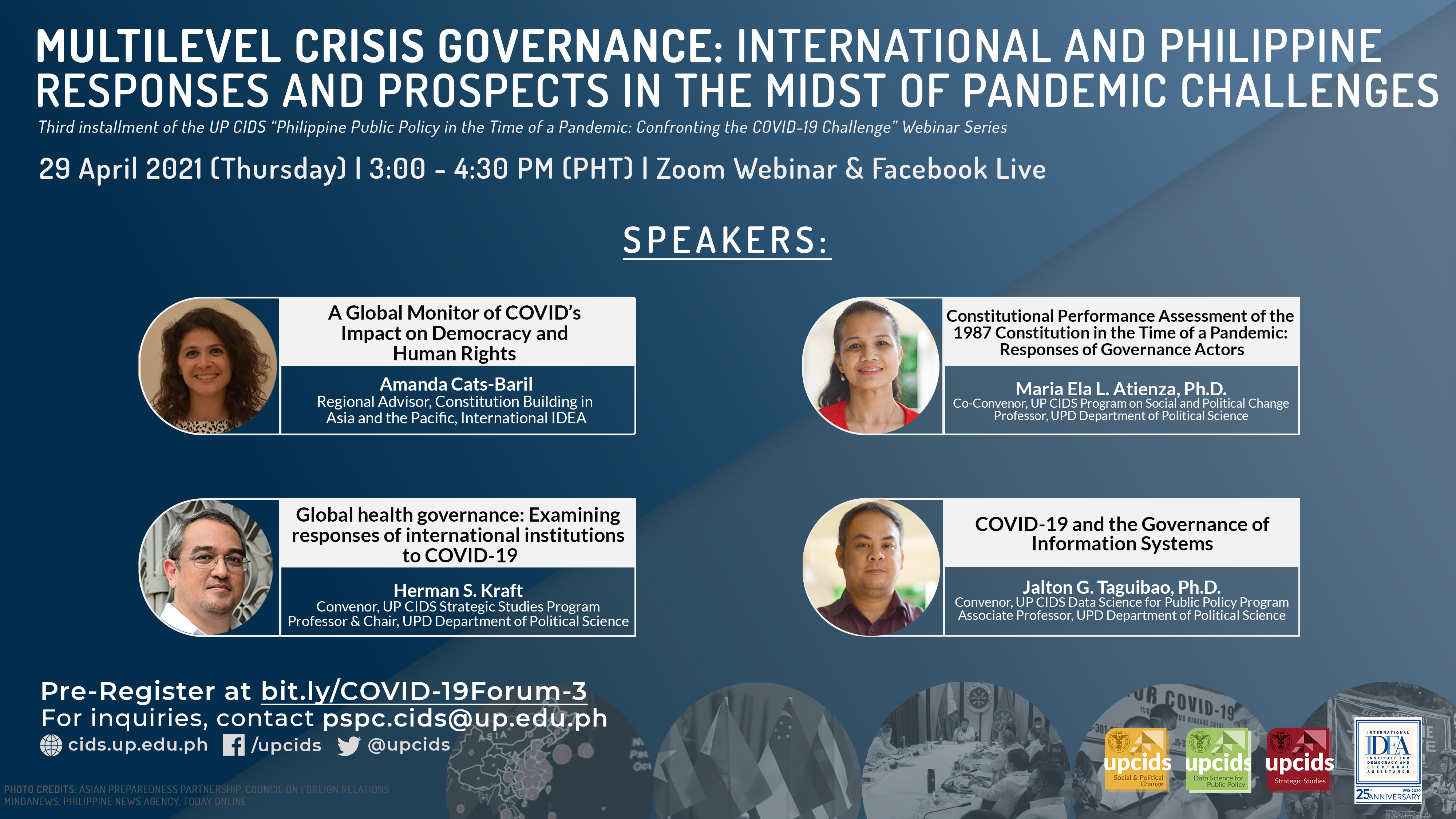 In light of the current political, economic, and socio-cultural crisis brought about by the Covid-19 pandemic, the UP CIDS Programs in 2020 revised its activities to examine the negative impact of the pandemic and to propose possible solutions to this. The "Philippine Public Policy in a Time of a Pandemic: Confronting the COVID-19 Challenge" webinar series thus aims to share to the public the findings of the research work which UP CIDS Programs have been doing with regards to the current pandemic.
For the third installment of this series, this webinar will look at the impact and challenges posed by Covid-19 at different levels of governance (international, regional, national, and local) and possible responses to these from a governance perspective. It seeks to describe the different governance dimensions of Covid-19 and analyze the policy and research implications of these dimensions. Specifically, the following questions are posed:
1. What are the impacts and challenges of Covid-19 at different levels of governance?
2. How have different governance actors responded to Covid-19? and
3. What are the possible policy and research responses to the challenges of the pandemic, especially in the Philippines?
Partner Organizations/collaborators:
UP CIDS Governance Cluster (Program on Data Science for Public Policy, Strategic Studies Program, and Program on Social and Political Change) International Institute for Democracy and Electoral Assistance (IDEA)