Back to overview
Fiji Launch: Climate Change and Democracy: Insights from Asia and the Pacific
06 June 2023
10:00 - 15:30 GMT +12
Hybrid- Holiday Inn Suva and Zoom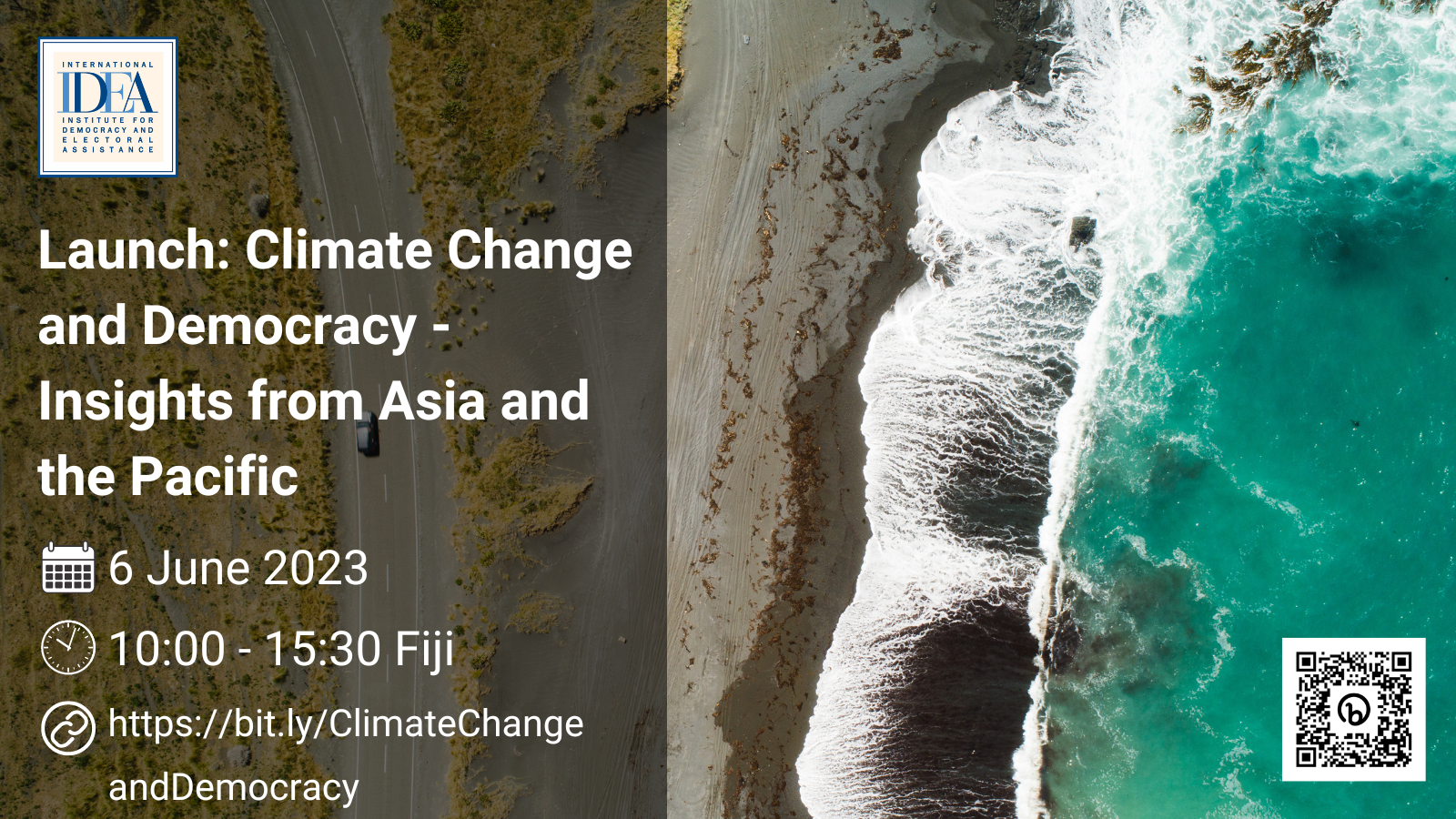 The International Institute for Democracy and Electoral Assistance (IDEA) invites you to the launch of "Climate Change and Democracy: Insights from Asia and the Pacific", on Tuesday, 6 June 2023, from 10:00 - 15:30 GMT +12.
This report focuses on democracy and the climate crisis in the Asia and the Pacific region. A regional approach based on detailed case studies from ten regional countries has been chosen to contextualize the challenges to democracy arising from this crisis. The Asia and the Pacific region is significant for various reasons—it is the most populous in the world; it is a region that will be disproportionately affected by climate change and where many countries are considered highly vulnerable; and, as this report makes clear, it is also a place where there have been vibrant innovations to democratic institutions and practices for dealing with the climate crisis.
The report offers policy recommendations for lawmakers, including the shoring up of funding for climate action that is based on effective democratic mechanisms, invigorated multilateralism, and an emphasis on learning from indigenous people and the most climate vulnerable.
LOGISTICS
Date: Tuesday, 6 June 2023
Time: 10:00 – 15:30 (GMT +12)


Attend in person 
Attend Online
Feedback
We advance democracy worldwide, as a universal human aspiration